If you do not know what to talk about, you would most likely be able to make a conversation with someone about the weather.
"The weather is too hot today!" or "It's so cold today!"
You might have checked the weather apps before leaving your house only to experience a very different weather condition.
One of the most important measurements for weather forecasting is precipitation.
How do meteorologists collect data about precipitation?
One of the tools they use is a rain gauge sensor.
So, what is a rain gauge sensor? What is its brief history? And why should you equip the Gyrochute with a rain gauge sensor?
Let's find out in this article!
What Is A Rain Gauge Sensor?
A rain gauge is an instrument utilized by meteorologists and hydrologists to accumulate and quantify the amount of liquid precipitation over an area in a predefined region, over a period of time.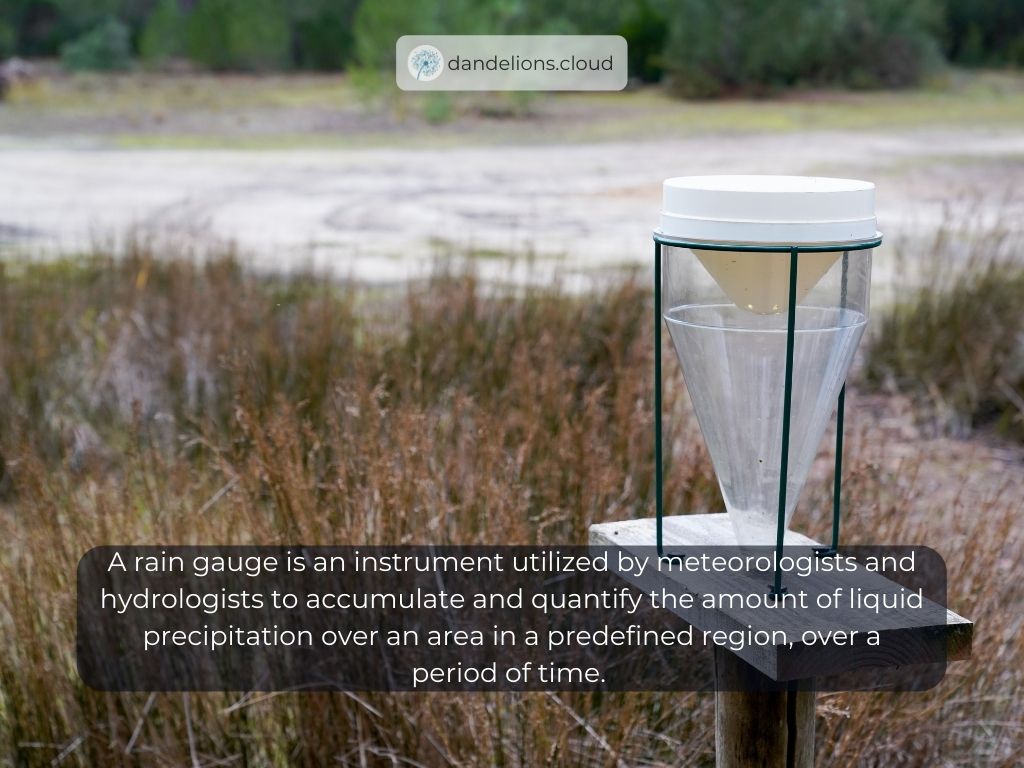 It is used for deciding the depth of precipitation that happens over a unit area and measures the sum of precipitation.
The rain gauge sensor is also often known as an udometer, pluviometer, ombrometer, and hyetometer.
A rain gauge is essentially a cylinder that catches rain and measures the amount of accumulation via a scale.
In some weather conditions, for example in a hurricane when the wind affects the ability of rain to accumulate in the rain gauge's tubes, rain gauges do not work as effectively.
Brief History of Rain Gauge Sensor
The practice of recording rainfall data can be traced back to the Ancient Greeks at around 500 BCE and in India at around 400 BCE.
In the mid-1200s, Tianchi basin rain and snow gauges were invented by a Chinese Mathematician called Qin Jiushao. The gauge was used to reference rain, snowfall measurements, as well as other forms of meteorological data.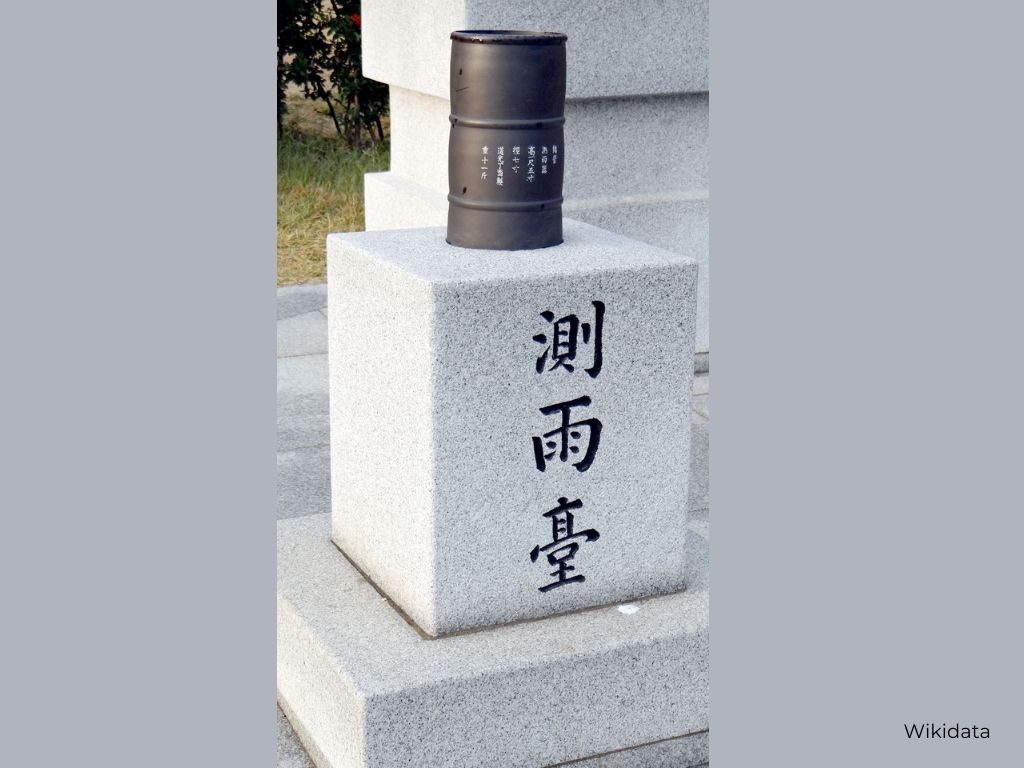 The first standardized rain gauge, Cheugugi, was invented by Sejong the Great of the Joseon Dynasty of Korea. It was assumed that the rain gauge was invented to aid the cultivation of rice.
In 1662, the first tipping-bucket rain gauge was invented in Britain by Christopher Wren and Robert Hooke. A tipping bucket rain gauge does not actually tip. Rain is alternately collected in funnels and when one fills it tips and allows the rain to spill out.
Since then, many other rain gauges have been developed, for example, the weighing precipitation gauge, the optical rain gauge, and the acoustic rain gauge.
Why Equip The Gyrochute With A Rain Gauge Sensor?
If this is your first time here, you're probably wondering, what is a gyrochute?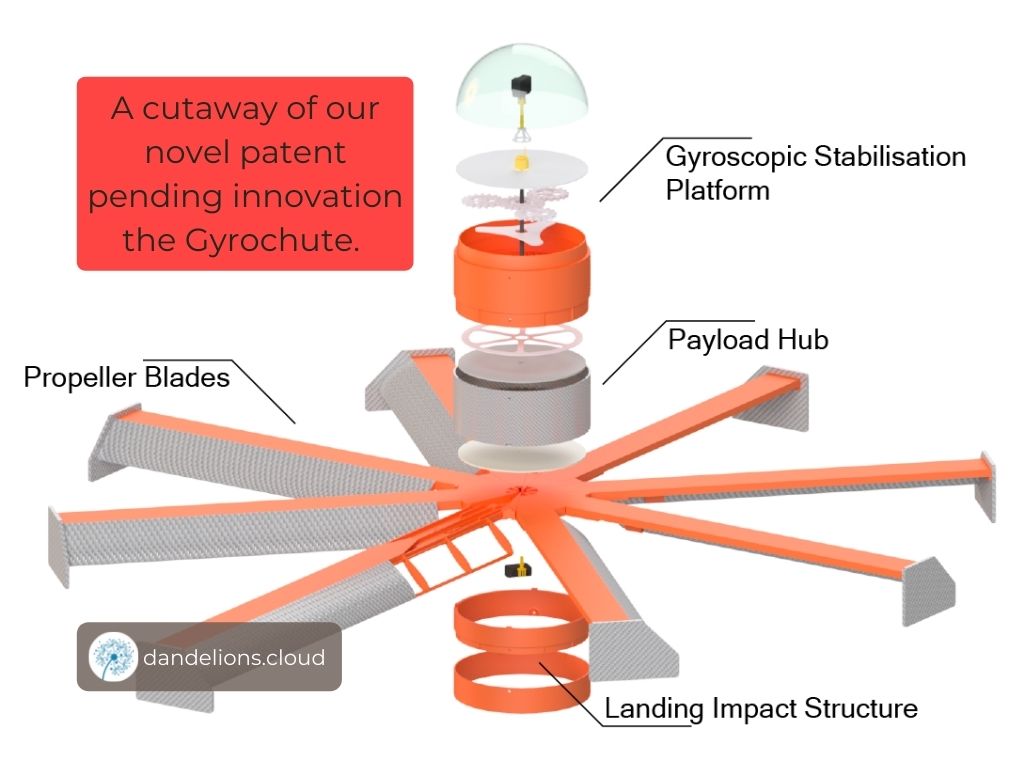 The Gyrochute is an unpowered safe descent vehicle that we at Dandelions is currently developing. The vehicle relies on the principle of auto-rotation, not only air resistance, to securely deliver payloads.
Our Gyrochute comes with a payload container that you can fit with a rain gauge sensor.
So, why equip the Gyrochute with a rain gauge sensor?
1 - Identifying The Weather Patterns and Trends of an Area
These days, there are many mobile and online applications that provide weather data. However, they usually don't have very precise data.
The measurements they provide are often limited to a specific geographical location and can't measure a specific area that you want.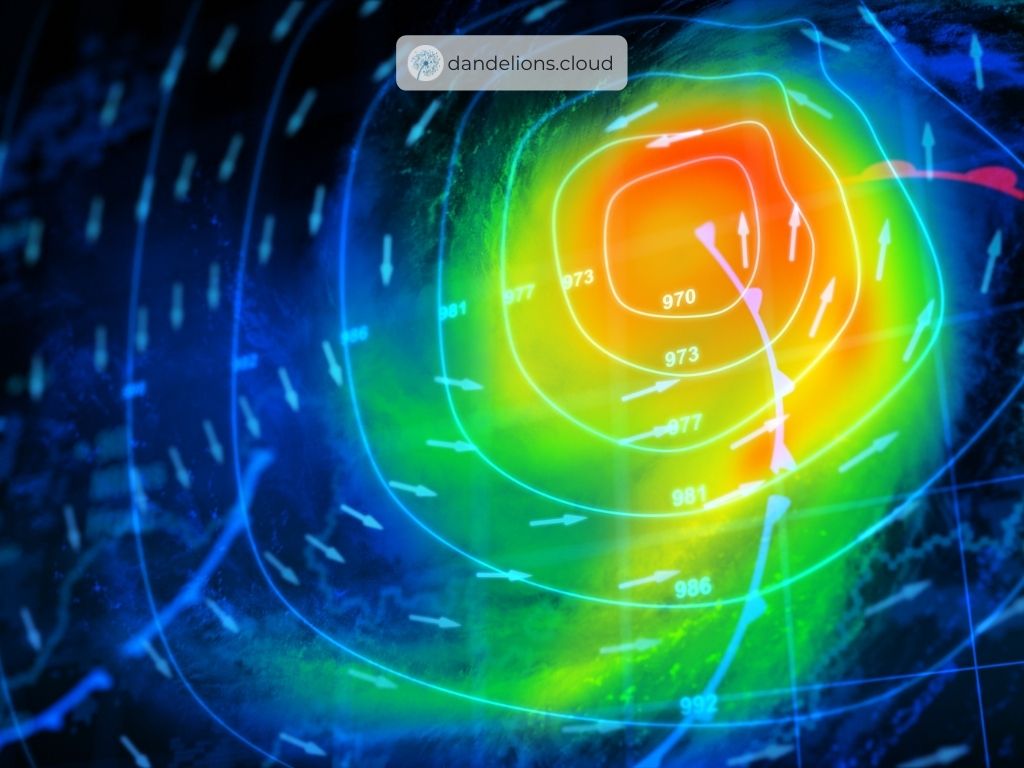 When fitted in the Gyrochute, the rain gauge will be able to tell the exact amount of rainfall in the area of your choice, even if it may not be raining as much in neighboring areas.
Is your area headed for a drought?
Has precipitation been increasing or decreasing?
You will be able to get more specific and detailed information with your own rain gauge sensor.
2 - Identifying Potential Flood
If you are situated in an area that's prone to flooding, monitoring rainfall is very crucial.
A rain gauge enables you to identify potential flooding conditions that could impact your business and home.
For example, if you're observing unusually high amounts of rainfall over a time span, it could suggest potential flooding for your land or house. The flood could easily wash away newly planted seeds or fertilizer, damage your field, or leak into your residence causing expensive water damage.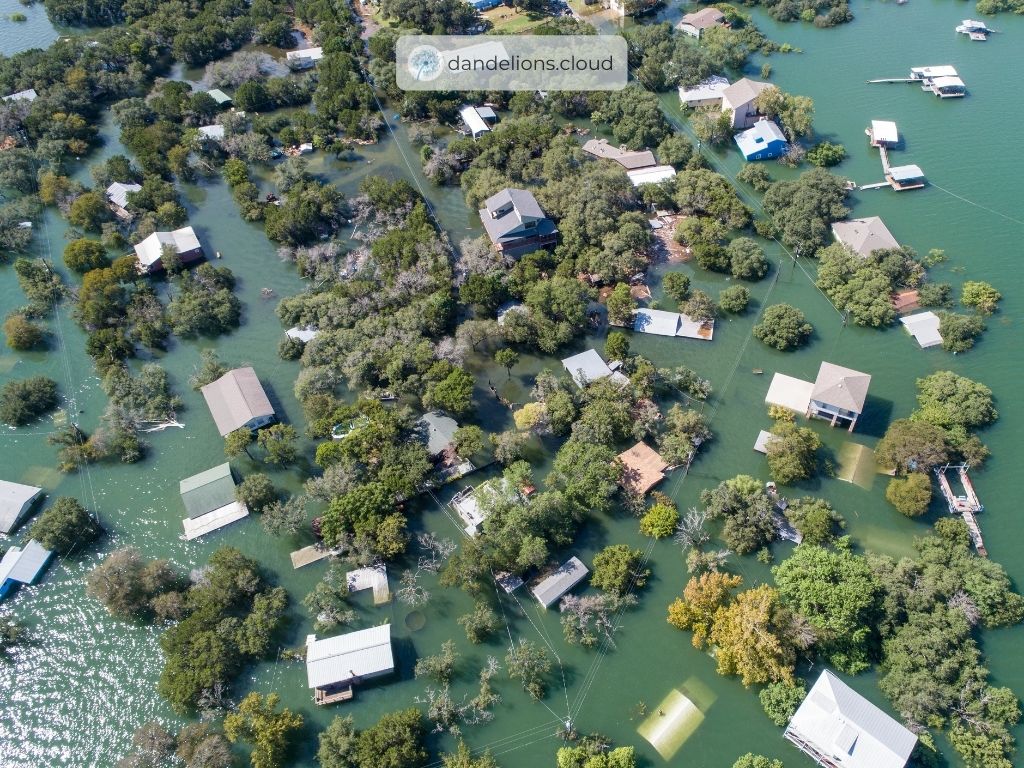 Measuring and tracking the precipitation means you'll be able to stay alert and create plans for possible issues.
A rain gauge can also be beneficial even if you don't live in a flood zone. Floods can unexpectedly come to your area, especially after droughts and unusually heavy or frequent rainstorms.
Knowing a potential flood beforehand will give you extra time to plan ahead.
3 - Ensure Your Crops Are Well-Watered
Rainfall is an important aspect of agriculture.
Too little or too much water can cause damage to the crops. A rain gauge sensor can help you decide on how often you should water your plants between rainfalls. You will also be able to decide on how much water your plants are getting if you have automatic sprinklers. On top of that, it allows an efficient irrigation system and helps manage a better water supply.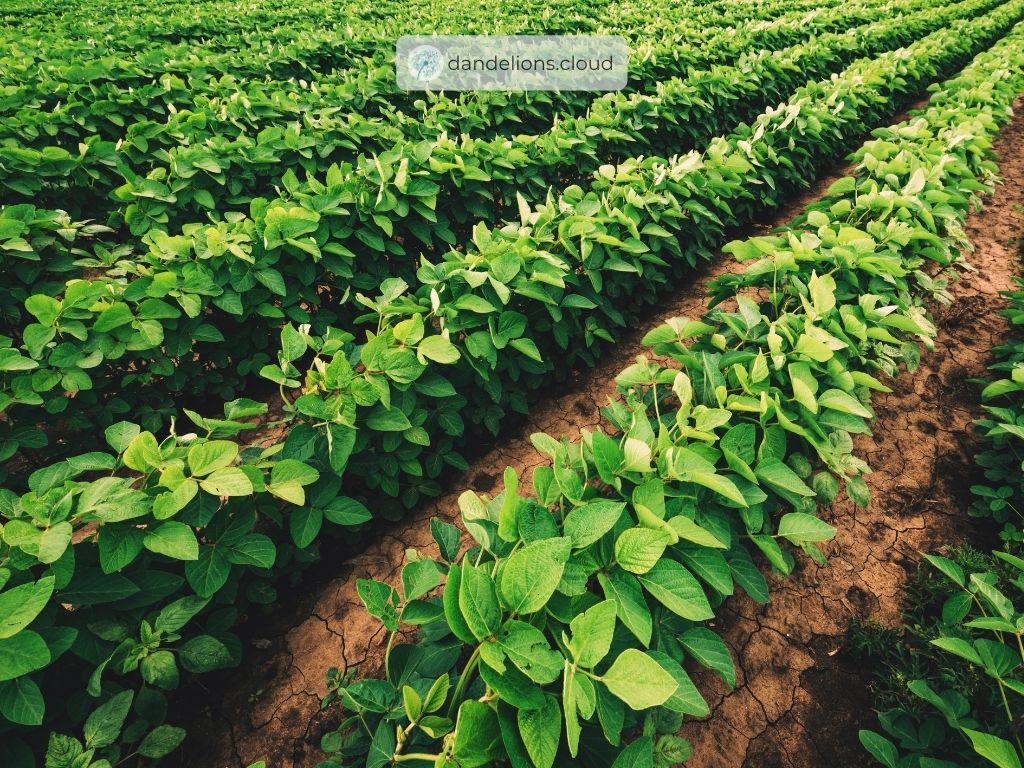 Equipped with the rain gauge sensor, you can now monitor if your crops are getting too much water if you notice unusually high amounts of precipitation.
This information is valuable as not only it can save you from wasting water and money, but also prevent you from oversaturating the soil.
4 - Planning The Best Times For Planting
Different crops require different amounts of watering. Some need more and some need less.
By measuring the amount of rainfall from your rain gauge, you will know the perfect time for planting certain types of crops and vegetations, ensuring that your plants get to stay healthy throughout the season.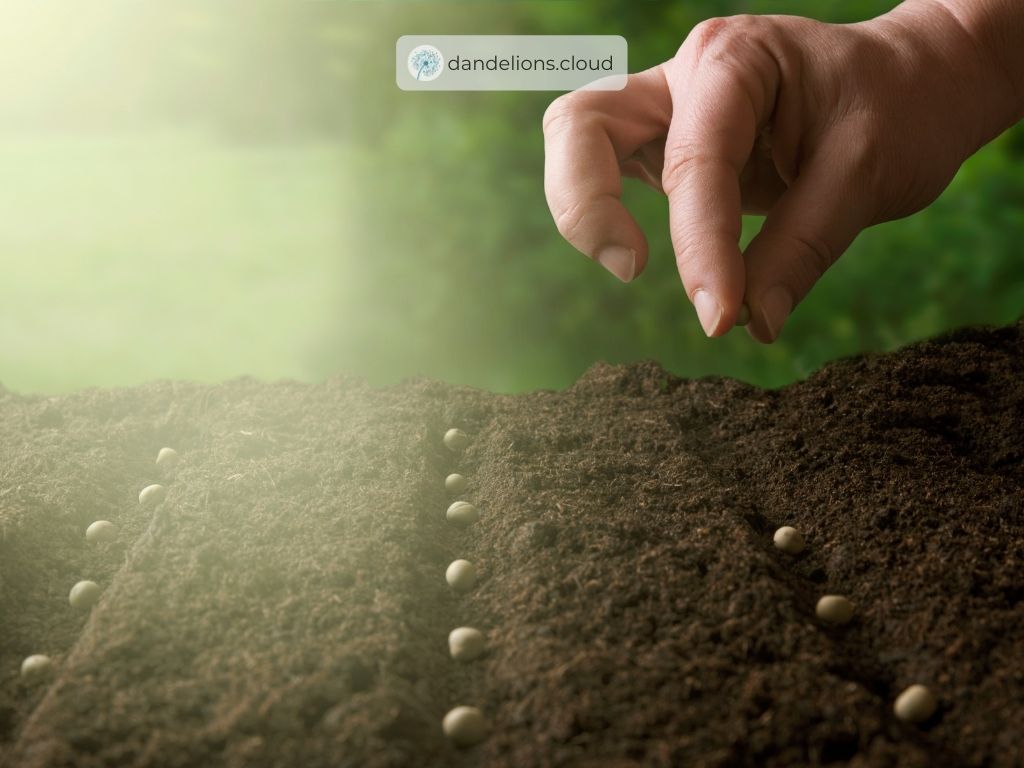 You will no longer need to guess the water levels since you are already equipped with information from the sensor.
This way, you can increase the chance of a successful harvest whilst cutting down the time spent managing your crops.
Conclusion
In this article, we have talked about what Rain Gauge Sensor is, its brief history, and why you want to equip the Gyrochute with it.
The Gyrochute can be equipped with various other payloads, such as wind direction sensors, wind speed sensors, and GPS.
Contact us at hello@dandelions.cloud for more information about our products or about how our products can fit your use cases!