The Dandelions product vision came from a number of conversations between our founder Brian Lim, and one of our principal aeronautical engineers, Alex Trench.
At the core of the product vision is a simple question - where are the people who matter to you? The context is of course, in a crisis situation when the usual channels of communication are down or otherwise unavailable, the big challenge is answering this question to the families whose loved ones are affected by the crisis.
Where are the people who matter to you?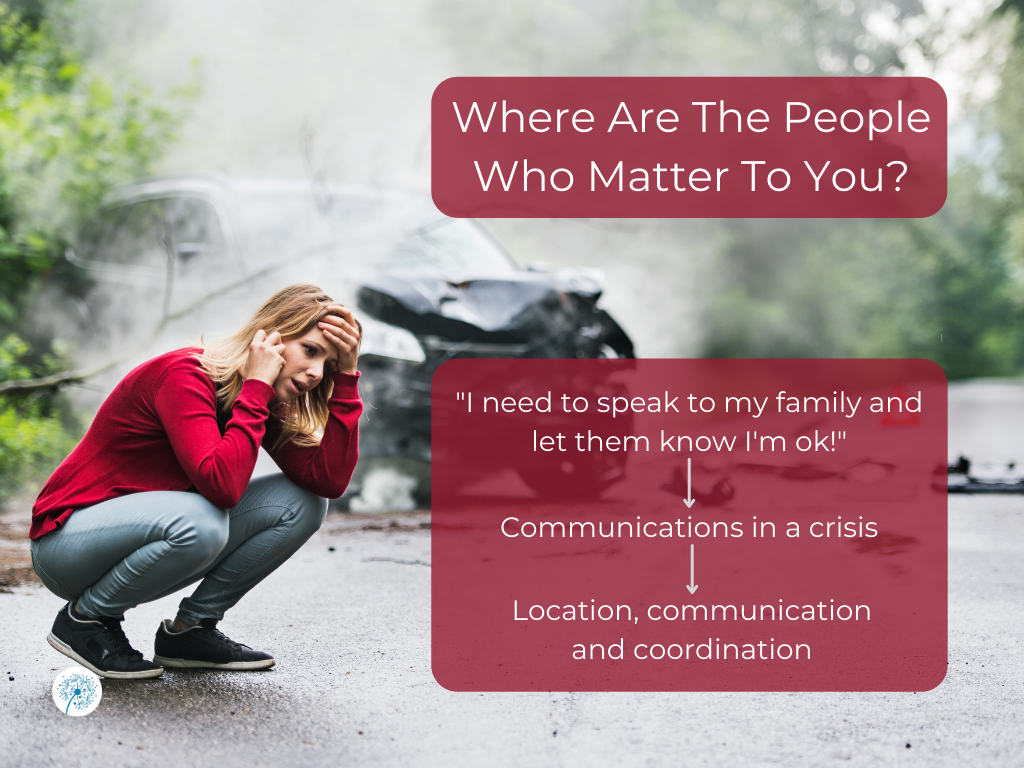 In a crisis, the first thing most people want to do is talk to their families and let them know things are ok.
From a technology perspective, this means we need to facilitate communications in the immediate aftermath of a crisis.
What kind of crisis? The original vision was from the horrific experiences Australians bore witness to in 2009.
The 2009 Black Saturday bushfires in Victoria caused widespread devastation and the greatest loss of life from fire since colonisation.
One hundred and seventy-three people tragically lost their lives, 414 were injured, more than a million wild and domesticated animals were lost and 450,000 hectares of land were burned.
The key to managing the crisis is getting communications back online as quickly as possible.
Once communications are back online, the crisis response can be commenced.
What is the practical problem we are trying to solve?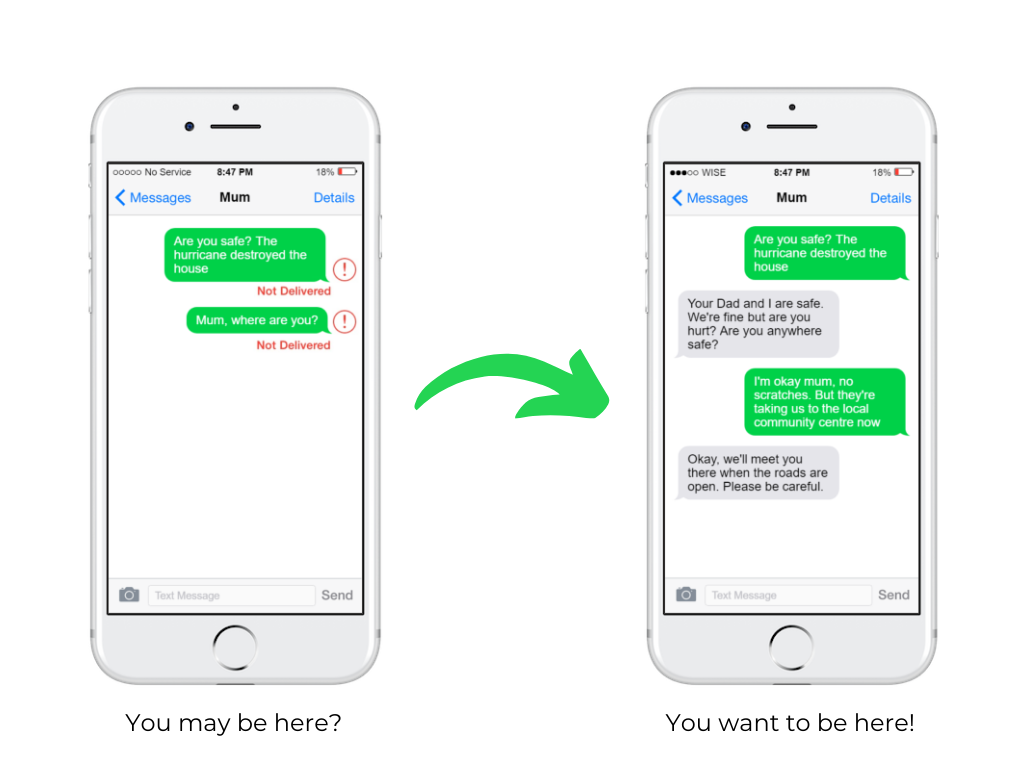 The solution Dandelions is looking to bring to the market are all in the context of the scenario described above - we want to bring WiFi connectivity to people very quickly in the aftermath of a crisis situation.
Dandelions' on-demand communication layer provides solutions when the existing infrastructure fails. Our proprietary technology stack delivers a high speed communications network, independent of disruptions to transport networks, power grids or terrestrial mobile coverage.
When you require eyes on the ground, comms in the air, and real time options to protect your investments, Dandelions delivers a customisable IT, communications and self powered solution to shoulder the burden. Optimised for rapid deployment, within a cost effective and highly scaleable structure - Dandelions - for when nothing else works.
The three R's of a crisis
Response - Rapidly deploy digital communications networks, designed for first responders, when roads, mobile networks and power are all offline.
Relief - Locate, communicate and coordinate across digital networks, linking emergency agencies and civil society in a seamless grid.
Recovery - Monitor and support the local community with viable communications until long term infrastructure can be rebuilt.
Summary
Here at Dandelions, we think the communications layer is a critical component of any crisis response strategy.
Talk to us about your specific use case today, or ping us if you have any questions about how we can help you!