Today is a very good day - Dandelions is very pleased to announce we will be part of Space Machines Company (SMC's) launch of its Optimus-1 Orbital Transport Vehicle, slated for 2022!
So let's get to the skinny, what exactly is happening, what does this mean for Dandelions, and how will it affect the space industry in Australia going forward?
Space Mission: Dandelions-2
Dandelions is going to be launching our second space mission, Dandelions-2, onboard the Space Machines Company 'Optimus-1 Orbital Transport Vehicle' in 2022. Our mission is a small 1.5U payload where Dandelions is looking to do a number of space research experiments.
The project for Dandelions-2 is a mechanical experiment, where we are looking at different grades of a hemp-based composite for potential usage in space-based construction. Simply put, we have worked with vendors to create a space-grade composite that can be used for scale-space manufacturing, and we are going to be running a number of mechanical tests on it.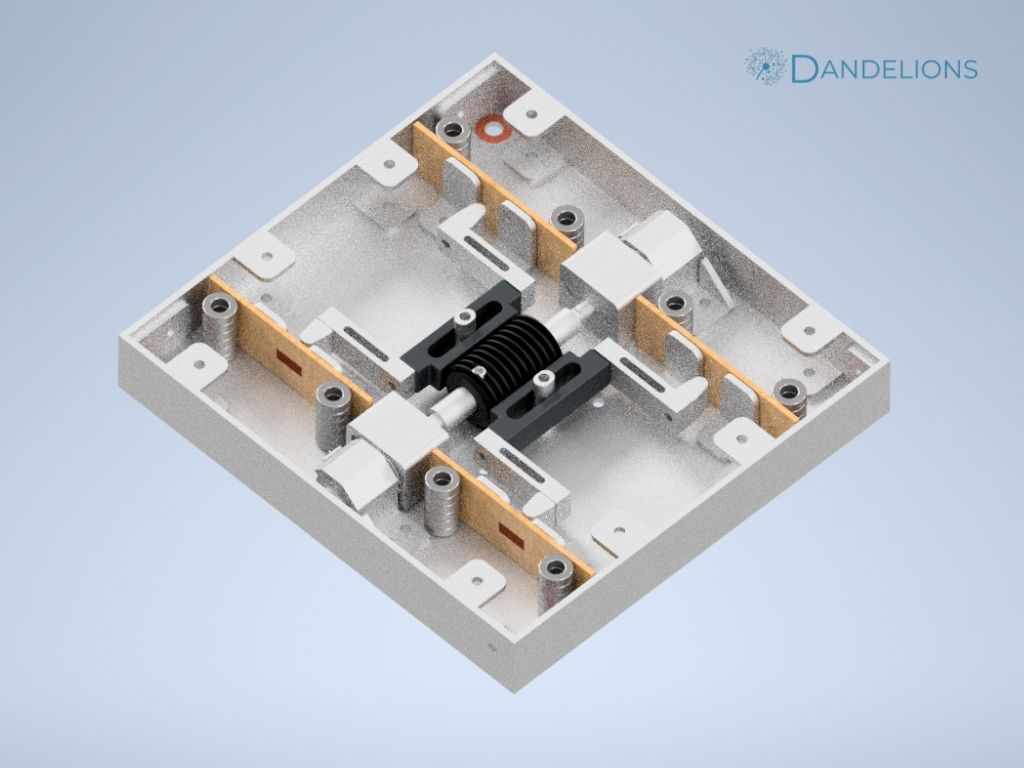 We are testing material tolerance across a number of metrics, including stress/strain, vibration resistance, radiation resistance - basically looking to understand the performance of this composite under space usage conditions. The mission is expected to last 3-6 months, and we will be working with our partners to understand the use cases for the composite.
Space Mission: Use Cases
Dandelions primary value proposition is the Gyrochute, a portmanteau of Gyro and Parachute, which is a spinning propeller-shaped unpowered aerial delivery mechanism. It offers onboard power, communications and a compute unit, with specialized sensors depending on the client use case. The Gyrochute is used by clients to deploy sensor grids at scale in remote regions, with the majority of prospects/clients being public sector Emergency Services Organisations.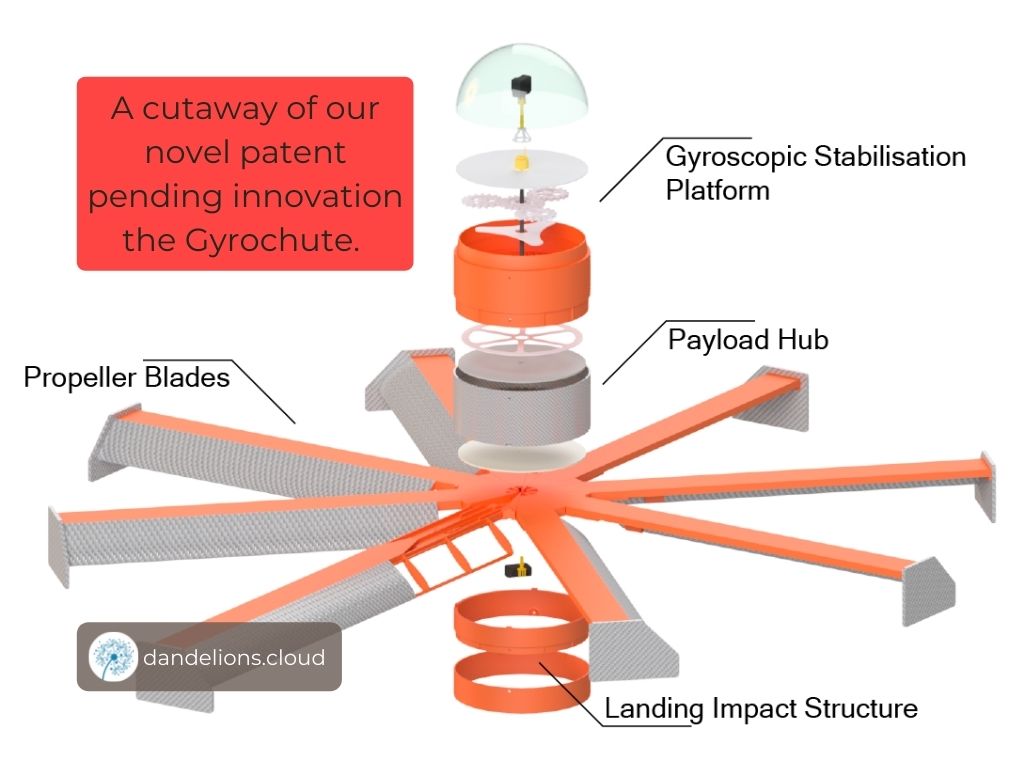 We think that ground-based IoT sensors at scale are a revolution in the making, with Dandelions Gyrochute able to play a critical role as an easy-to-use sensor deployment platform.
But, are sensor grids likely to be terrestrial only in the 21st century? We think not, and the next step is to be able to offer custom space-based sensor grids to our prospects/customers. Dandelions-1 is our first attempt to build an on-demand infrastructure solution for stakeholders who need space-deployed sensor grids.
Space Mission: Why We Are Excited
Space is exciting, especially today at the dawn of the 2020s, there is a palpable excitement in the air, with great things expected from the space sector. From the missions to Mars, SpaceX's exploits, to the ongoing Artemis programme, Dandelions is very excited to be part of this structural change in the economy. We think innovation, jobs, and great careers can be forged here, and we think you should be excited too! Also, we get to work with some very cool collaborators and partners:
UNSW: We are very lucky to have the fine team at UNSW with significant space expertise in the team led by Andrew Dempster (shoutout!) and the community at SmartSat CRC.

NSSN: Across the work we do, the NSSN team has been absolutely brilliant. From reaching out to various academics, helping us reach stakeholders by leveraging their credibility, we cannot thank you enough for the ongoing support. You guys have been the biggest difference in our journey, thank you for that!

Boost Design: An innovative electronics consultancy, with significant product design experience, is helping us get our manufacturing process and fabrication down pat. We really like to thank Alistair Morgan (Harindi says hi), Michael Potas, and the lovely Sandra Nolan for your support so far. We are excited to have you look out for us. Thank you!
We also like to thank the fine teams at Esper Satellite Imagery, Sperospace, and Spiral Blue who are also going to be launching their satellites alongside Dandelions-2. You guys are phenomenal and with luck, this is the first of many successful launches! Here's to all of us getting our space wings!!!
Space Mission: Thank You All
We are very lucky to have a number of supporters, well-wishers, curious onlookers, and gawkers around the work we do. To be honest, it's a privilege to be able to do work that excites so many folks, and if you have not been mentioned in the post by name, please know that we are thinking of you and very much appreciate the sentiment and support. We are a young firm, and the well wishes and prayers of our partners, collaborators, and the entire space/emergency ecosystem is very much appreciated.