Aerospace engineering is one of the engineering disciplines that focuses on the design, development, airworthiness, and maintenance of flight vehicles.
If you are wondering what it's like to become an aerospace engineer, you are in the right place!
Today, we will be hearing from Dandelions' aerospace engineer about her aerospace engineering stories and inspiration.
Let's begin!
Q1: Why did you choose to be an engineer? What field did you choose and why?
A: I definitely wasn't one of those people who have a very clear idea of their ideal profession and then take every necessary step to get exactly to that point.
If you would've asked anyone back when I was growing up in Germany, no one would've guessed that I may end up in Engineering.
Back in high school in Germany around year 7 or so, I actually got incredibly close to having to repeat a year because I almost failed maths twice.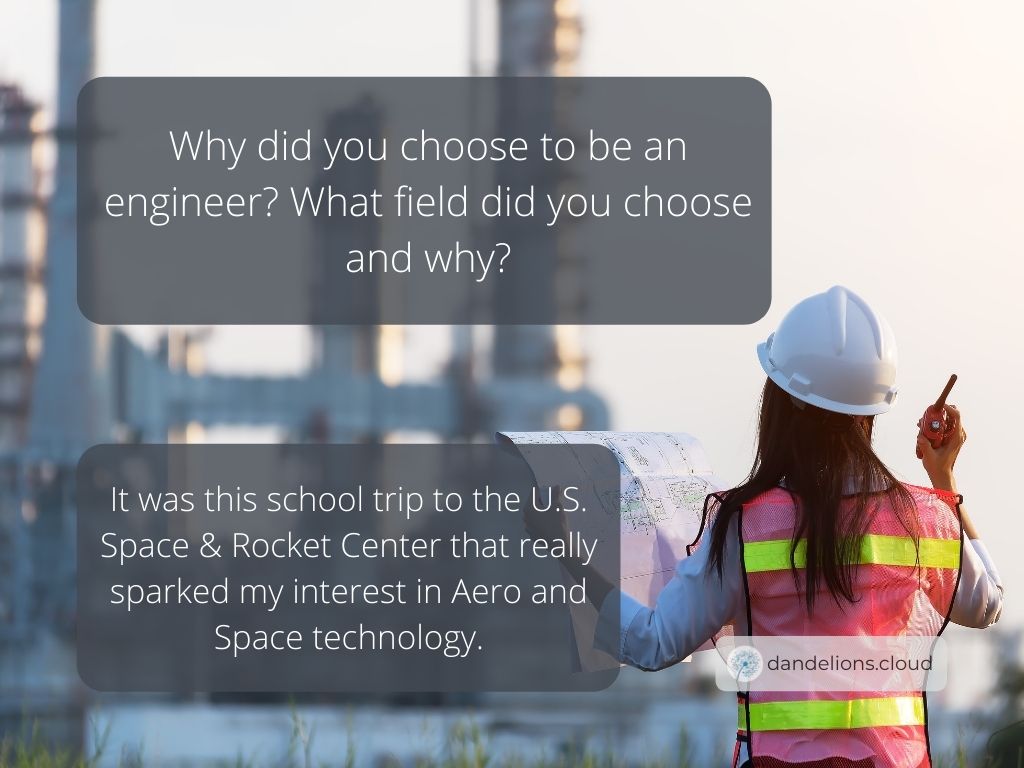 Mind you, I still like to blame that on my teacher for having some sort of personal vendetta against me rather than my skills, especially considering where I am now.
Just after I turned 15 I ended up moving to Australia. Here, I ended up joining my local high school's academic extension program.
Through the science stream, I had the opportunity to take a two-week trip to America traveling around New York, visiting Museums in DC and Disney World in Florida.
The highlight of the trip would be getting to spend 1 week participating in Space Camp at the U.S. Space & Rocket Center.
There I got to experience lots of fun activities, such as designing and building little rockets, G-Force, flight, and other types of simulators and group 'mock space missions'.
It was this school trip that really sparked my interest in Aero and Space technology.
Q2: What is the best and worst thing about your nominated engineering field?
A: I think the best thing would be the vastness of the aeronautical engineering field.
Since it is extremely broad, you will get a solid foundation of mechanical engineering but then go on to learn about flight mechanics, propulsion, aerodynamics, airplane structures & design, and control systems amongst other things within the university degree.
This experience will give you a great introduction to the versatility of the degree. Afterward, you can go on to choose what interesting field you would like to specialize in and prepare yourself for a career in that field.
Furthermore, there is an opportunity to get involved with space exploration technology. If that isn't the coolest thing ever, then I don't know what is.
If you happen to find that airplanes aren't what you want to work with, in the end, you've got enough foundations to be able to pursue a career in other engineering disciplines.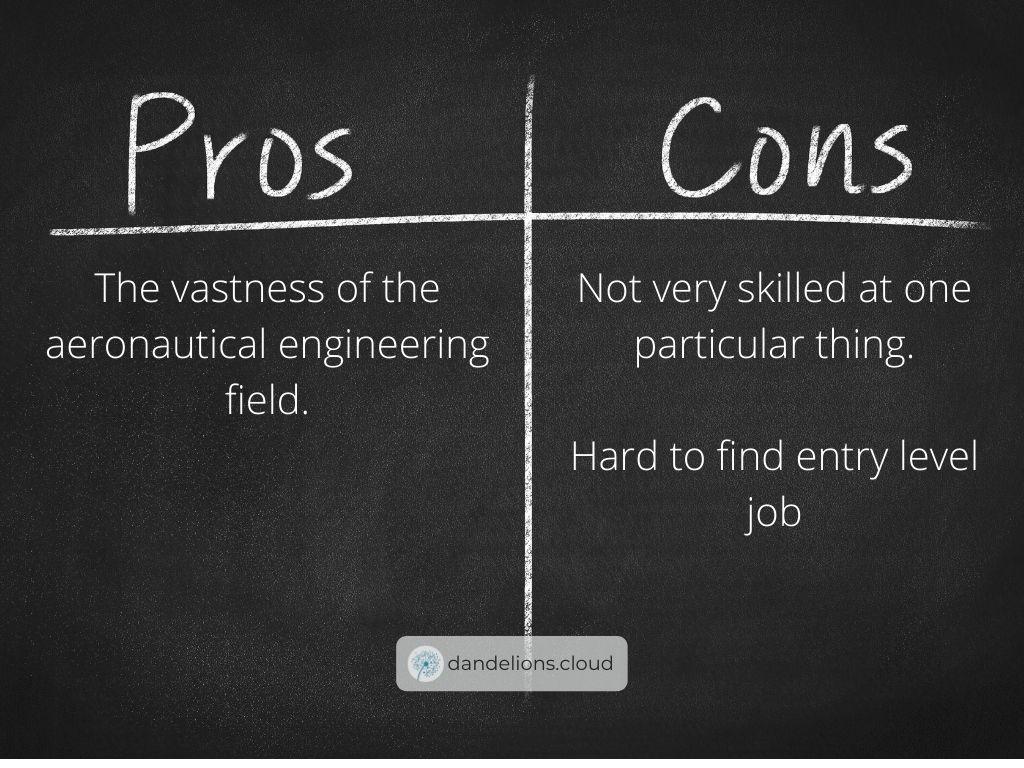 The worst thing for me would also be the same thing.
The vastness of the degree means that whilst people in other degrees graduate and are incredibly skilled at one particular thing, let's call that level 5, graduating in aero means you have level 3 skills in 10 different disciplines, but there is hardly anything where you have reached a level 5 expertise.
On top of that, it is hard to find an entry-level job.
Finding entry-level jobs, especially in Australia, can be very difficult unless you get into a graduate program. Most job offerings you find within Aero often require at least 3 years of industry experience.
Q3: 10 years from now, what do you think would be the best thing to work on?
Throughout university, I have found that I really enjoyed and excelled at managing small interdisciplinary teams.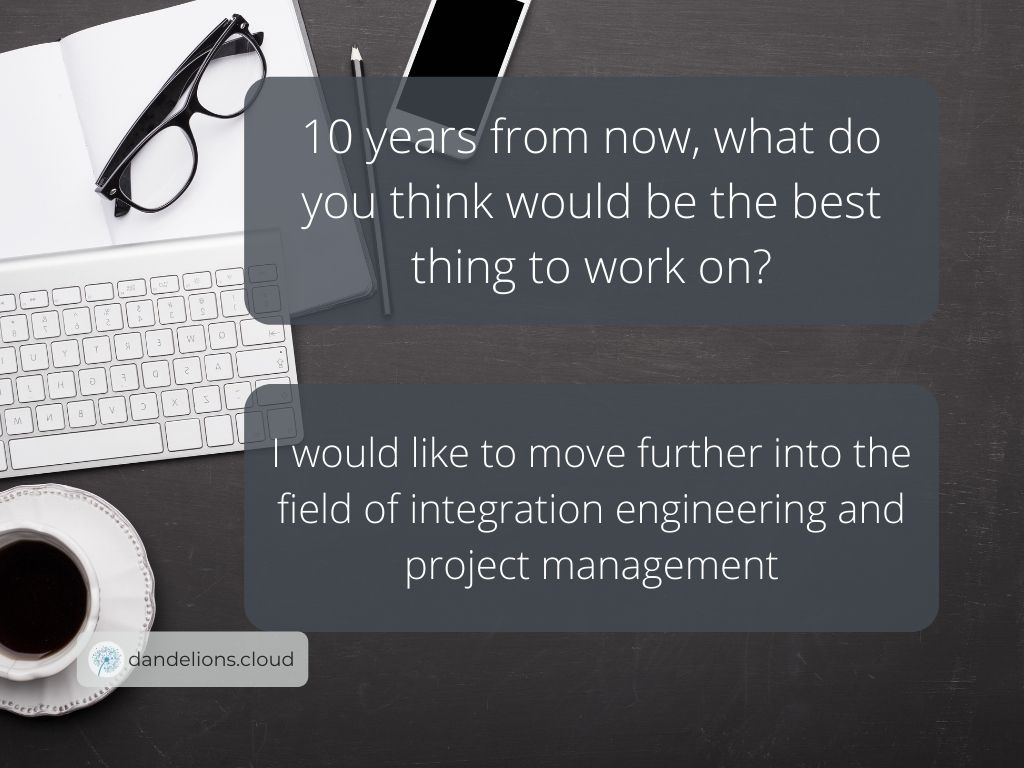 At Dandelions, I have slipped into the role of an integrations engineer a little bit, overlooking the aero/mech/electrical side of the project and ensuring that all the different components can come together.
I think going forward in my career I would like to move further into the field of integration engineering and project management rather than specializing in a particular aeronautical discipline.
If I am to specialize in a particular field, it would be CAD and 3D printing.
Q4: What do you find most interesting about the work we do at Dandelions?
I haven't given up on the idea of visiting and working on the International Space Station just yet. So for me, the most exciting part of the work at Dandelion is how quickly we are moving towards making the Gyrochute space-worthy.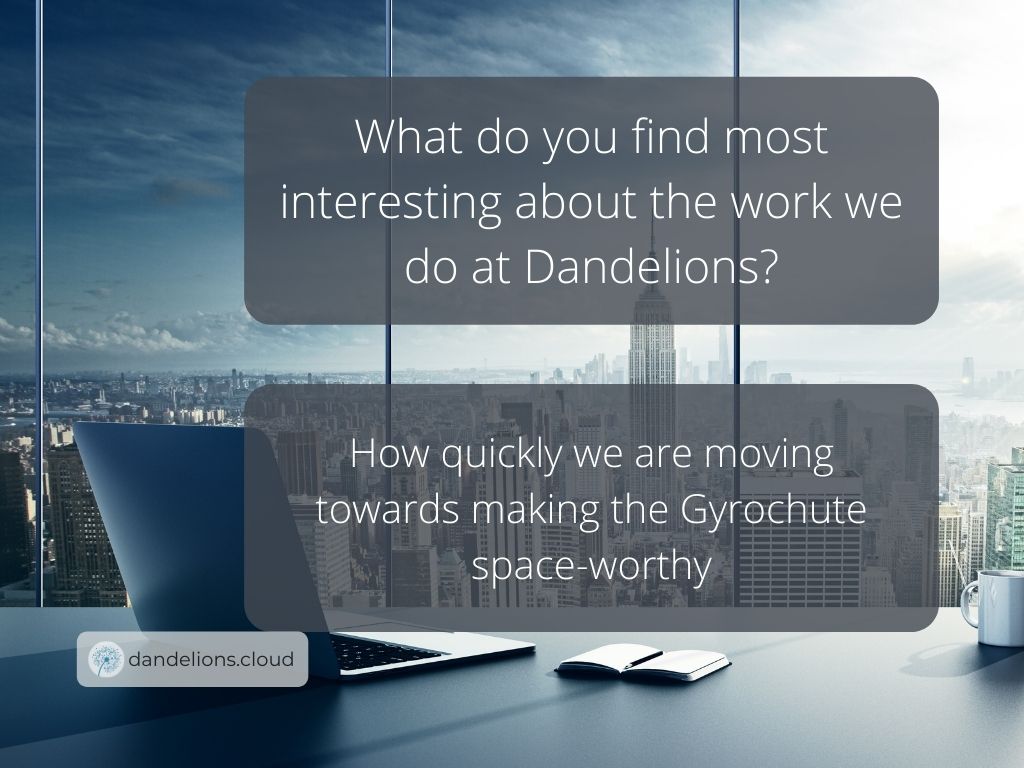 Our first 100,00 ft. drop will be coming up shortly and we are all busy working towards that. There are also varieties of exciting projects on the horizon in the coming years which will give us space heritage.
My favorite part about the work at Dandelions is how practical it is. From the day-to-day, I am involved in 3D printing and design, manufacturing, building, and testing. It's not all just theory and number crunching in front of a computer.
Q5: If you were to give one piece of advice to a person in school who wanted to pursue engineering, what would it be?
I cannot just give one piece of advice.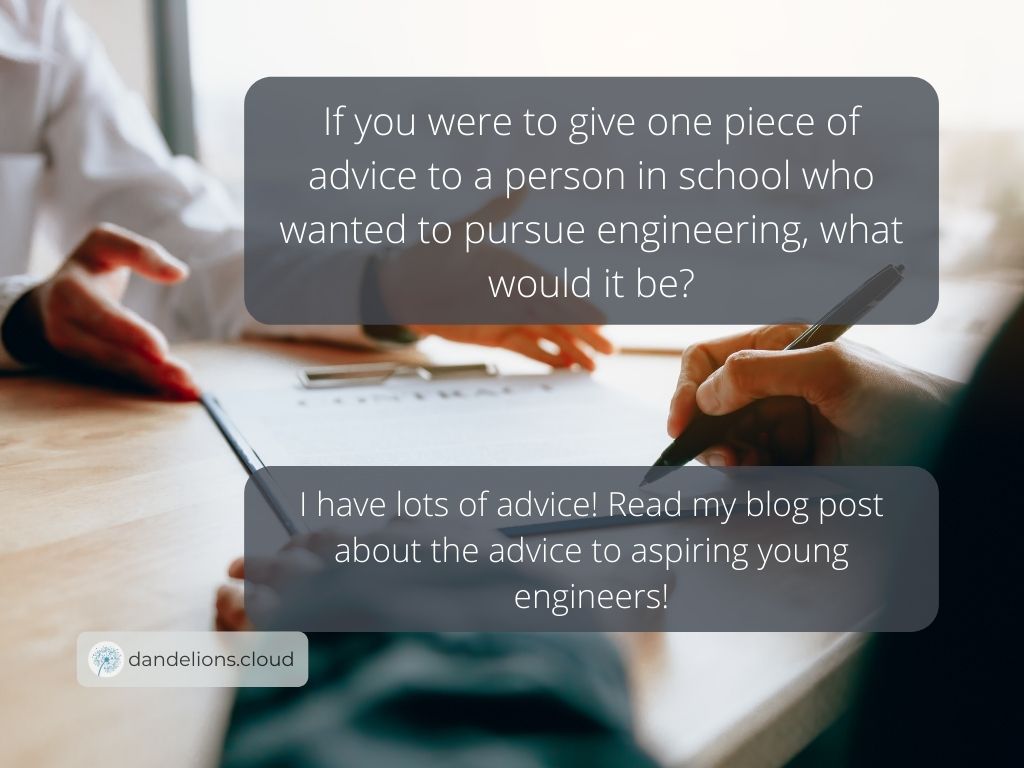 If you want to check out the pieces of advice I would give for aspiring young engineers, check out this article.
Also heck out other interviews with the Dandelions Team!