We recently did a number of real world tests on our proprietary design, the Gyrochute.
Ok - so how do you go about testing a new airframe? Read on to understand what a testing protocol looks like...
If you are wondering what a Gyrochute is here is a quick primer.
Developing A New Airframe
From the good people at Wikipedia, 'The mechanical structure of an aircraft is known as the airframe. This structure is typically considered to include the fuselage, undercarriage, empennage and wings, and exclude the propulsion system'.
Ok - that kind of makes sense. The Gyrochute is a new airframe. It needs to be tested. How?
This is obviously a very complex topic, but the basic process is:
develop the airframe in an Engineering simulation software,

build a real world model,

test the airframe in a wind tunnel, and

test the airframe in the field.
Concept Of A New Airframe
As with everything else, our Gyrochute started out as an idea. Once you sketch out your idea, you want to put it down.
What you are looking at below is a cutaway...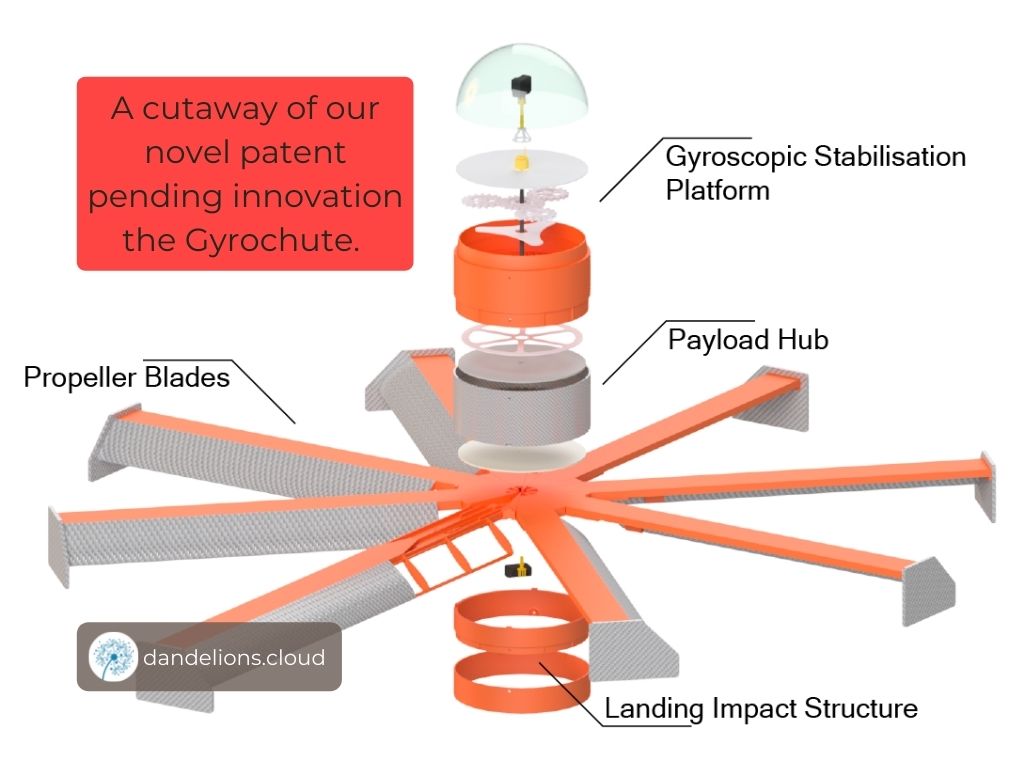 Simulating A New Airframe
Sweet - we have an idea. What next?
Courtesy our friends at Leap Australia, we use the Ansys Engineering Simulation software for our designs.
What do our Gyrochute simulations look like?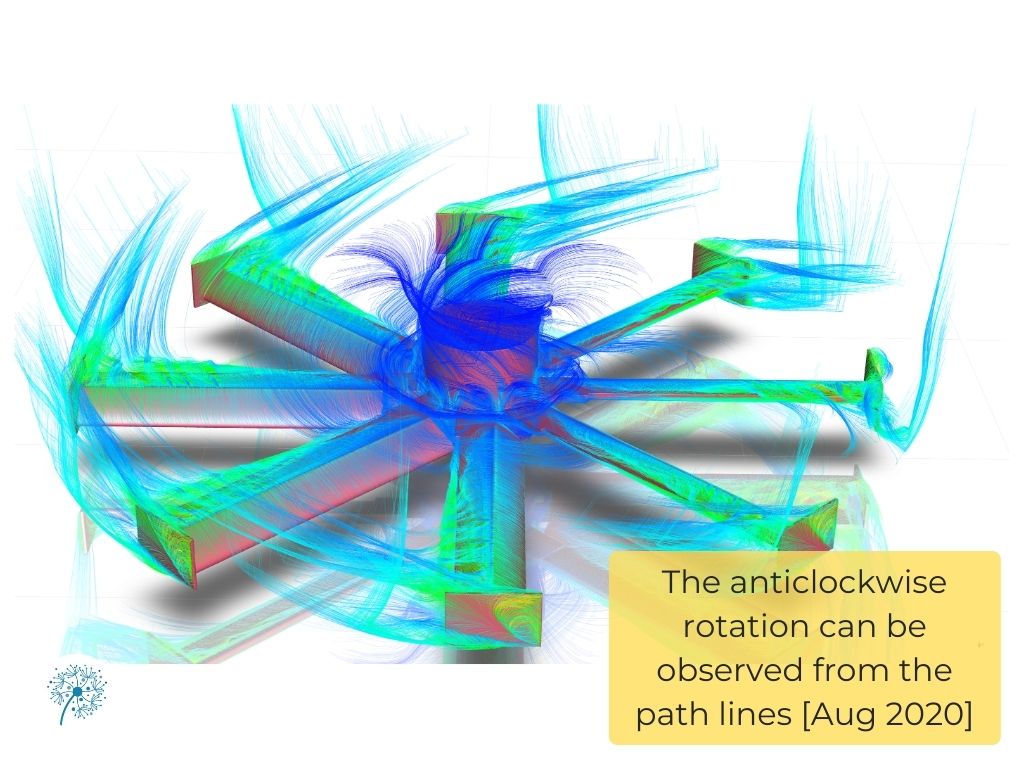 Very cool! The blue bits are what air looks like when going past the Gyrochute.
Build A Real World Airframe
Here is where it gets exciting. In the images below, the first one shows the build cycle with an early design.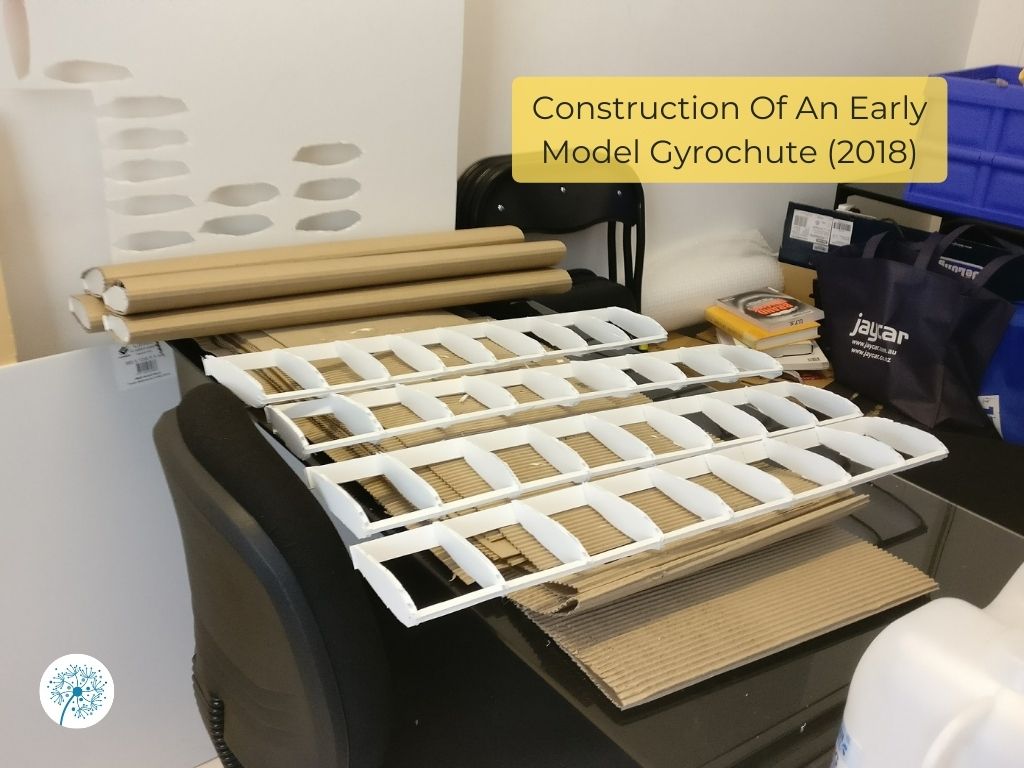 Sweet as - and what does the final version look like?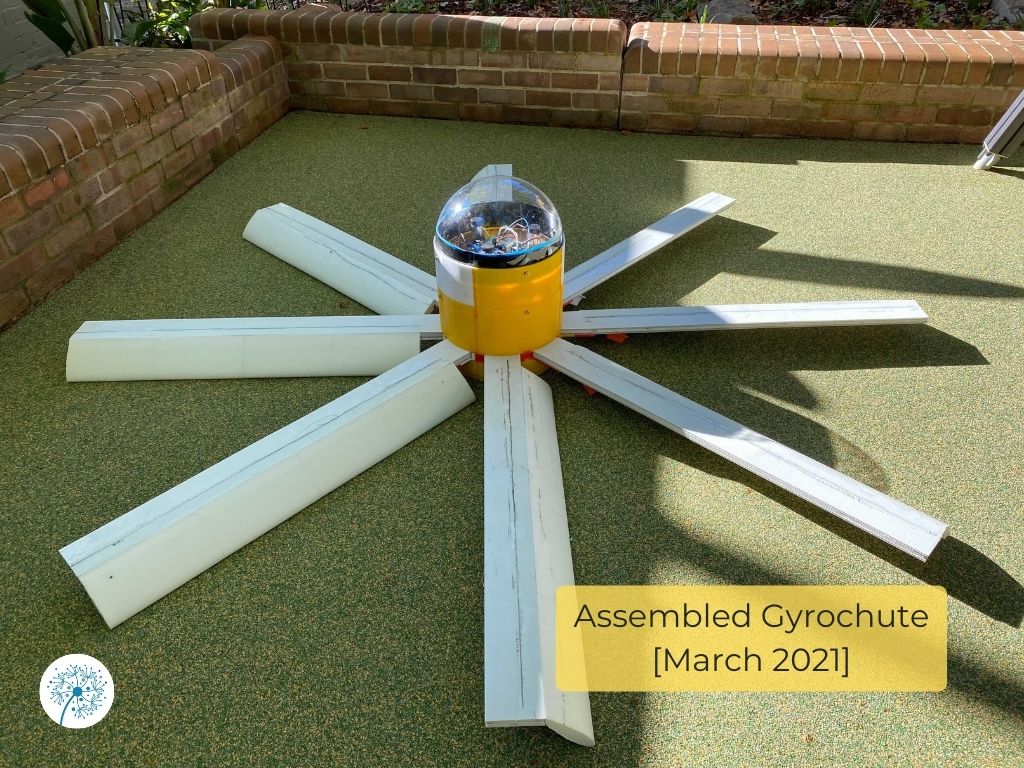 Nice!
So the next step is testing the airframe in a wind tunnel. But what is a vertical wind tunnel?
Testing An Airframe In A Vertical Wind Tunnel
So we have another blog post about the test itself and what we learnt from it. But here we are talking about what a vertical wind tunnel is, and where to find one?
Introducing.... iFly... the good folks at iFly, an indoor skydiving facility, came to our rescue here.
Basically, we are using an indoor skydiving facility as our vertical wind tunnel!!
Here are some snaps of the process...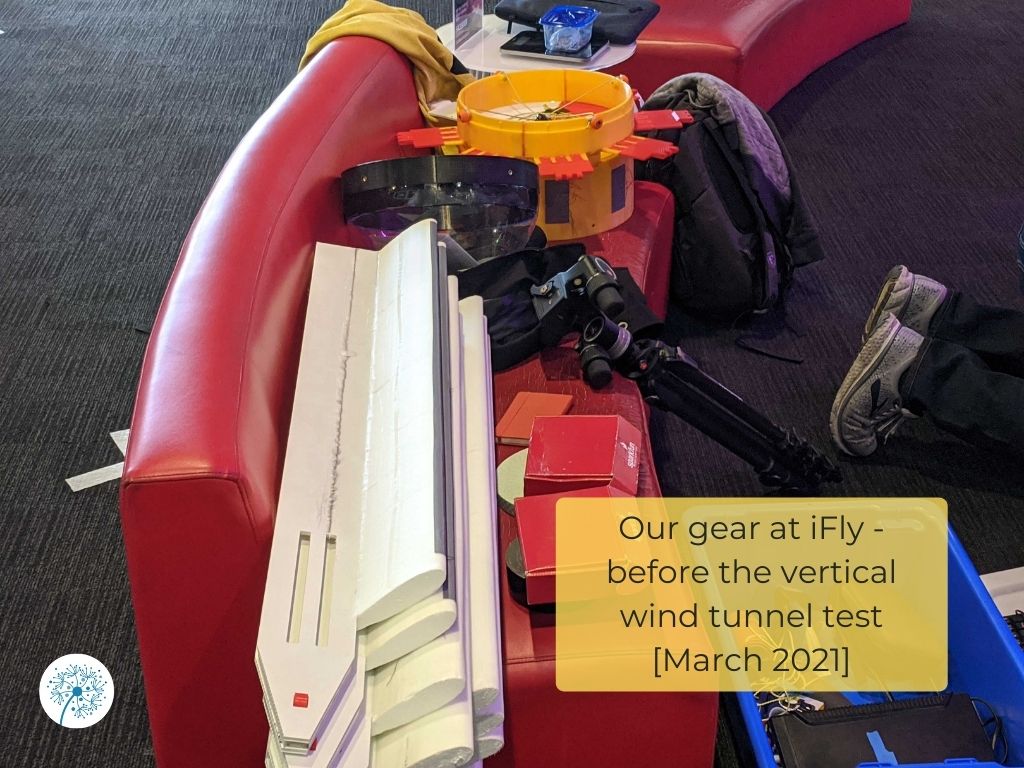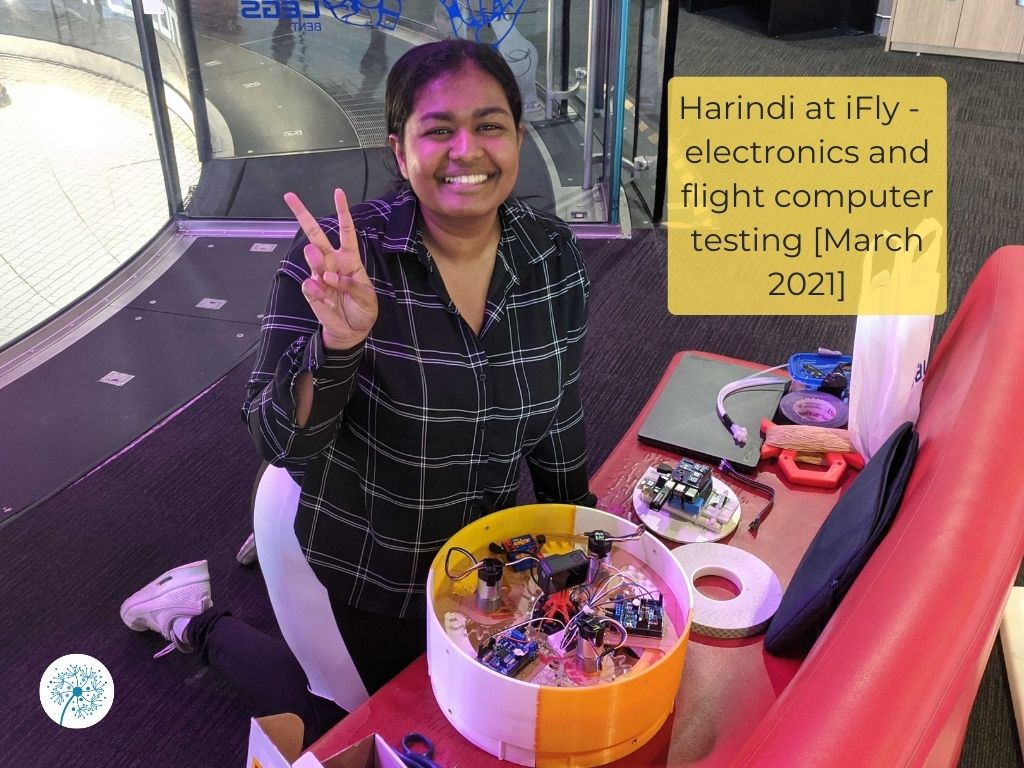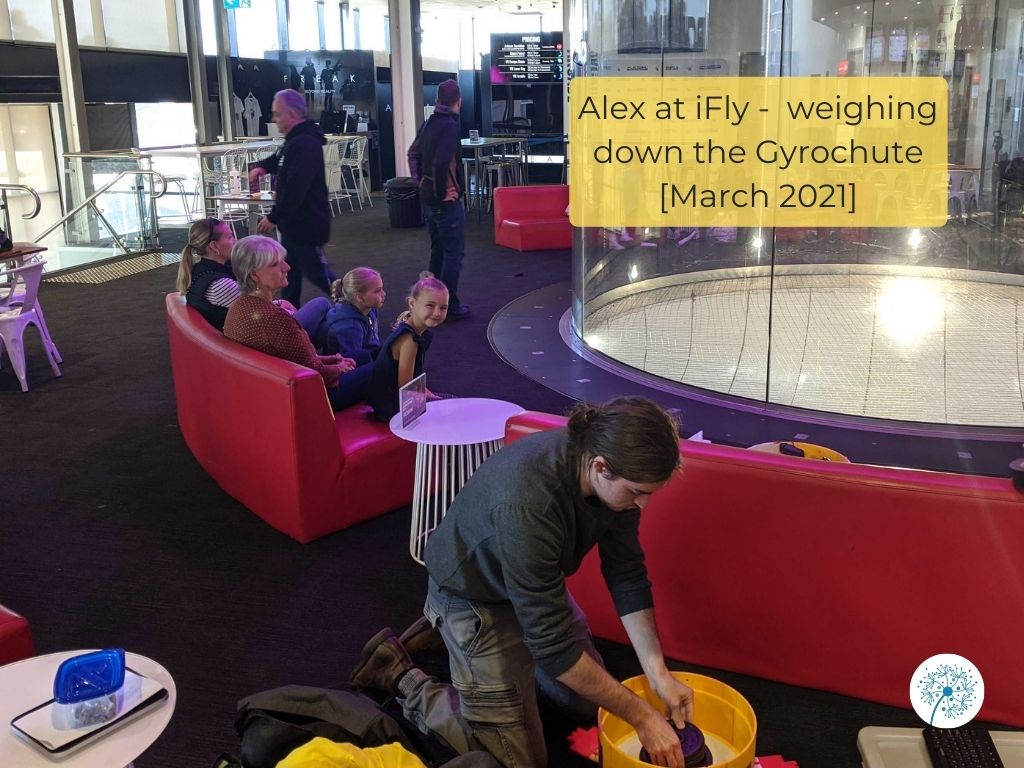 We are going to do another post on what exactly happened - the video is really really interesting.
Summary
We'd like to thank the team at iFly - they were really helpful and allowed us to use a little bit more than our time slot.
Also - if you are looking for a vertical wind tunnel, they are fantastic. You can also skydive at their facility :)