What Is Planetary Gearset?
When a large amount of speed reduction and torque is needed but space and weight is an issue, planetary gearset comes in handy.
A planetary gearset is a compact mechanism to achieve a 2-stage reduction from input to output rotation. It consists of 3 main components: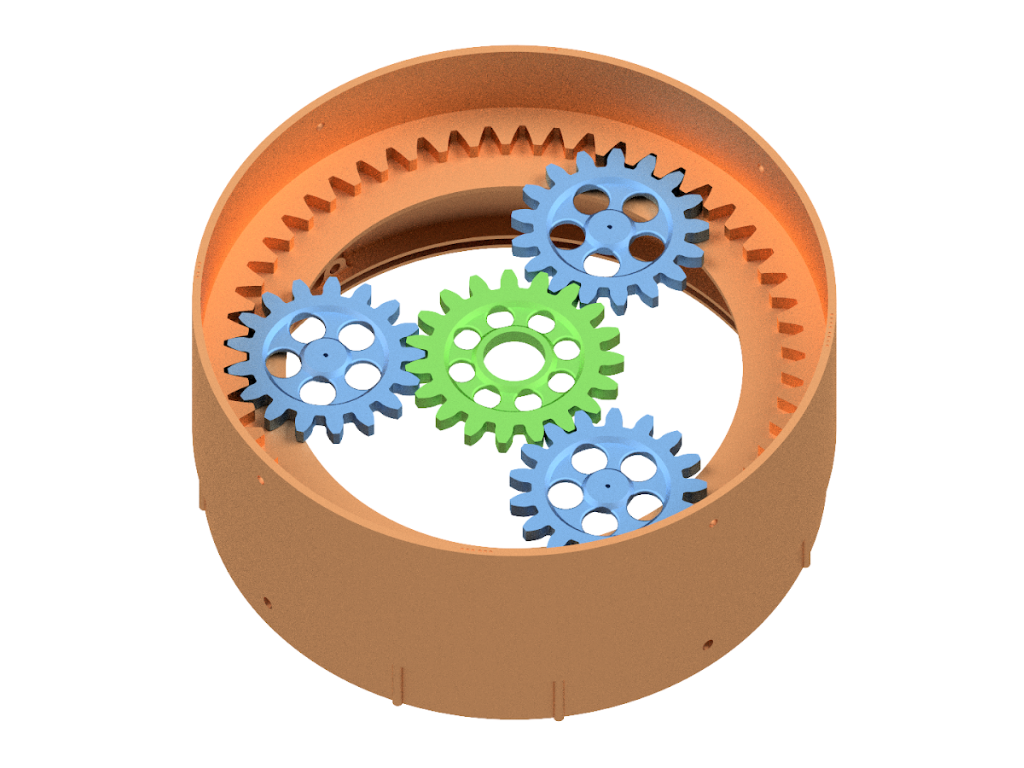 A ring gear (Orange)
A few planet gears (Blue), and
A single sun gear (Green)
Where Do You Use Planetary Gearset?
Planetary gearset is commonly found in automatic car gearboxes as it allowed for better torque transmission in a compact space. In a flat space, the planetary gearset allows for torque transmission through the 3 blue planet gears allowing for a redundantly driven system if any of the motors were to fail.
In other words, planetary gearset helps share the load among multiple planet gears and enables a lot of torques to be produced.
Internal and External Gears of Planetary Gearset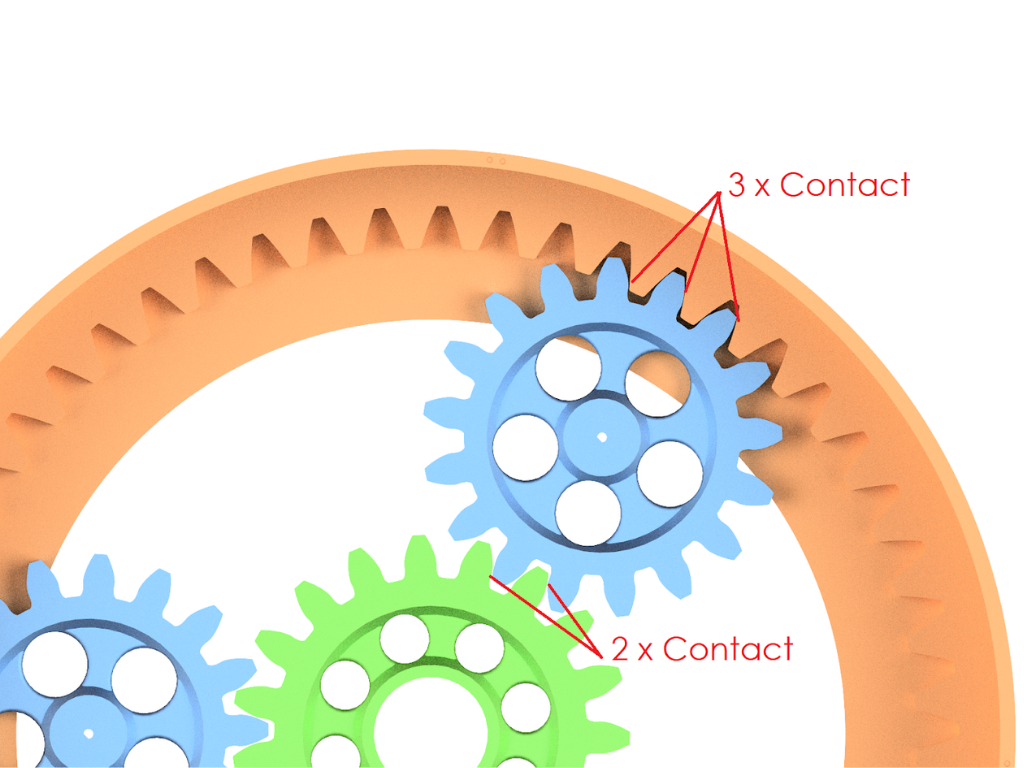 The planetary gearbox system features both internal and external gear meshing as shown above. The blue and orange gears internally mesh while the green and blue gears are externally meshed. Generally, internally meshed gears are able to take a higher load as forces are distributed among more teeth.
How To Design and Print Your Own Planetary Gearset
There are three things that you need to consider to design your own planetary gearset:
Figure out what reduction ratio that you need for your requirements.
Determine the gear size and tooth loading
Design and produce an involute profile
Our team has used a Computer Aided Design model to design our planetary gearset.
Designing Your Planetary Gearset By Using Computer Aided Design (CAD)
Designing and documenting a product's design process using computer software is called Computer Aided Design (CAD). With the help of CAD, engineers are able to develop and lay out their work on a computer screen, save and print it for future editing.
The CAD method involves digitally sculpting the parts in order to test fitment and simulate strength wear and durability. This method also produces 3D manufacturing files that allow the components to be printed, laser-cut, or computer numerical control (CNC) machined.
3D Printing Your Planetary Gearset
3D printing is the construction of a three-dimensional object from a CAD model or a digital 3D model.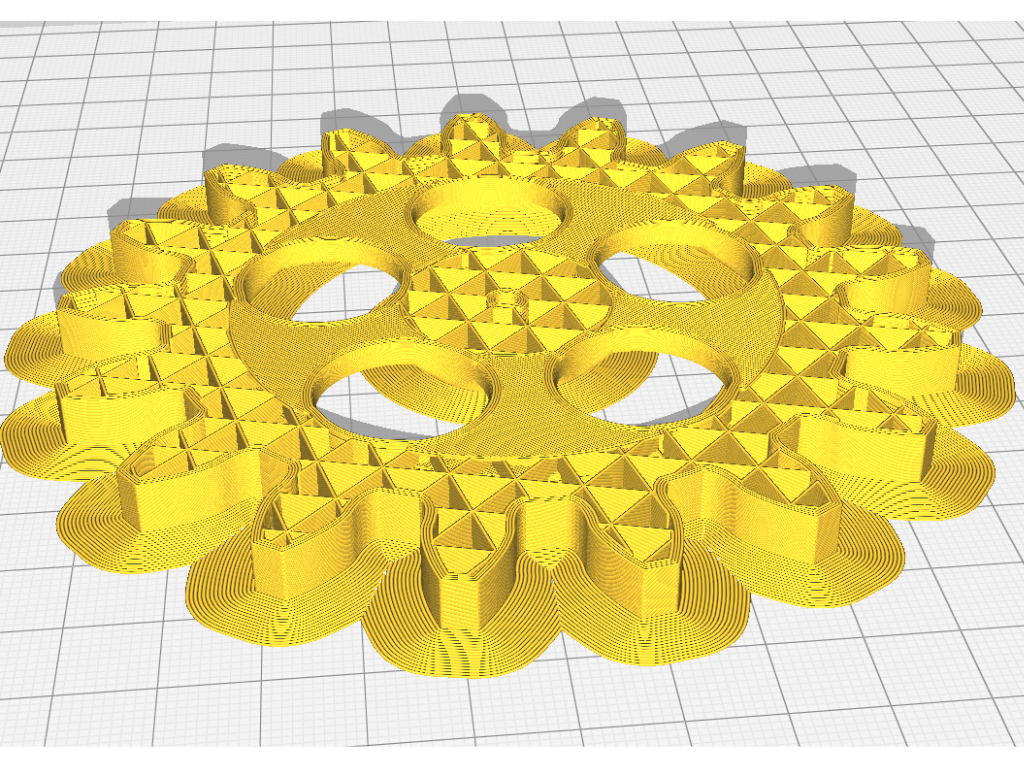 As an initial test and fitment, we decided to 3D print the planetary gear system as this is a quick and easy way to produce prototypes before more durable materials are used for the final product. The structure above is one of the planetary gears halfway through the printing process.
It is printed layer by layer out of plastic and is hollow with a strengthening internal support structure to save on weight and material.
The video above shows how the planetary gearset looks like upon assembly.
Are you ready to design and print your own planetary gearset? Let us know in the comment down below!