As part of the staffing pipeline at Dandelions, we regularly hire interns and junior engineers who have an interest in all things aerospace!
We were lucky enough to pick up Michael Yaacoub recently, and after a few months, he very kindly agreed to put together some reflections on his time at Dandelions.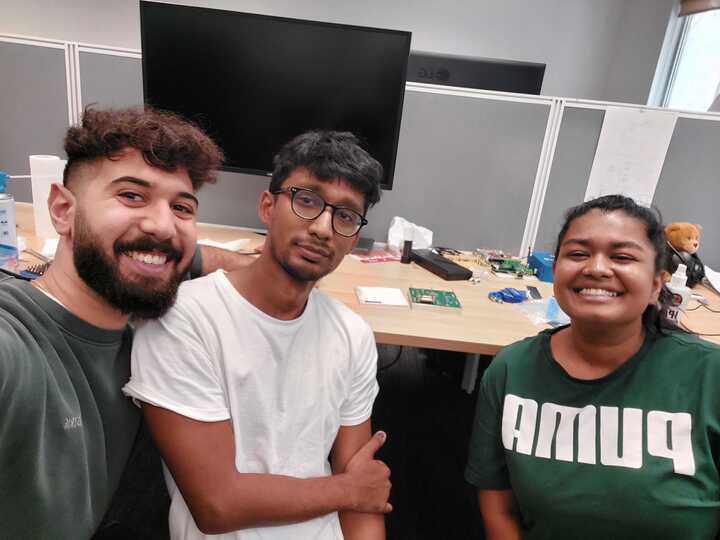 About Me
Hi, I'm Michael Yaacoub, and I am currently an aerospace engineering intern at Dandelions. I am a final year student studying a Bachelor of Aeronautical Engineering (Hon), majoring in Space Engineering at the University of Sydney. I am passionate about all things aerospace - ranging from flight mechanics, aircraft structures, aerodynamics and UAVs, to spacecraft and satellite design.
As I approach the end of my 6-month internship at Dandelions, it is amazing to reflect on all the experiences I've had, the skills I've learnt and the memories I've made with the team. To summarize, during this internship, I was able to gain valuable experience in various engineering tasks that involved assisting in the mechanical development of our satellite payloads Dandelions-1 and Dandelions-2, and performing R&D applied to our Emergency Services UAV: Gyrochute, specializing in aerodynamic optimization and mathematical modelling.
What I Worked On During My Internship 
During my time at Dandelions, I was responsible for a range of tasks. As a personal project throughout my internship, I focused on developing a mathematical model for the motion of the Gyrochute. This involved research in aerodynamics, rotor dynamics and autorotation to develop and solve the equations which govern the Gyrochute's motion.
Using numerical approximations in MATLAB/Simulink to solve these equations, I then developed a range of tools, applications and calculators to assist the engineers in designing the Gyrochute for varying customer or payload requirements. Using advanced simulation software such as ANSYS Fluent, the mathematical model was verified and validated against real-life drop tests and computational fluid dynamics simulations. 
I also designed components used for both Space Mission projects. This included writing trade-off tables, developing evaluation criteria for numerous designs, and developing manufacturing and integration plans to assess the feasibility and cost of mechanical components. I also liaised with suppliers and manufacturers and implemented their design feedback.
Finally, I assisted engineers with assembly, mechanical and electromechanical integration, QA, FEA simulations, CAD development, engineering drawings, procurement, and manufacturing consultancy. This involved the use of a range of industry-leading software including: ANSYS Mechanical to perform modal, structural, and random vibration simulations, Autodesk Inventor, ANSYS SpaceClaim, Solidworks CAM and Excel.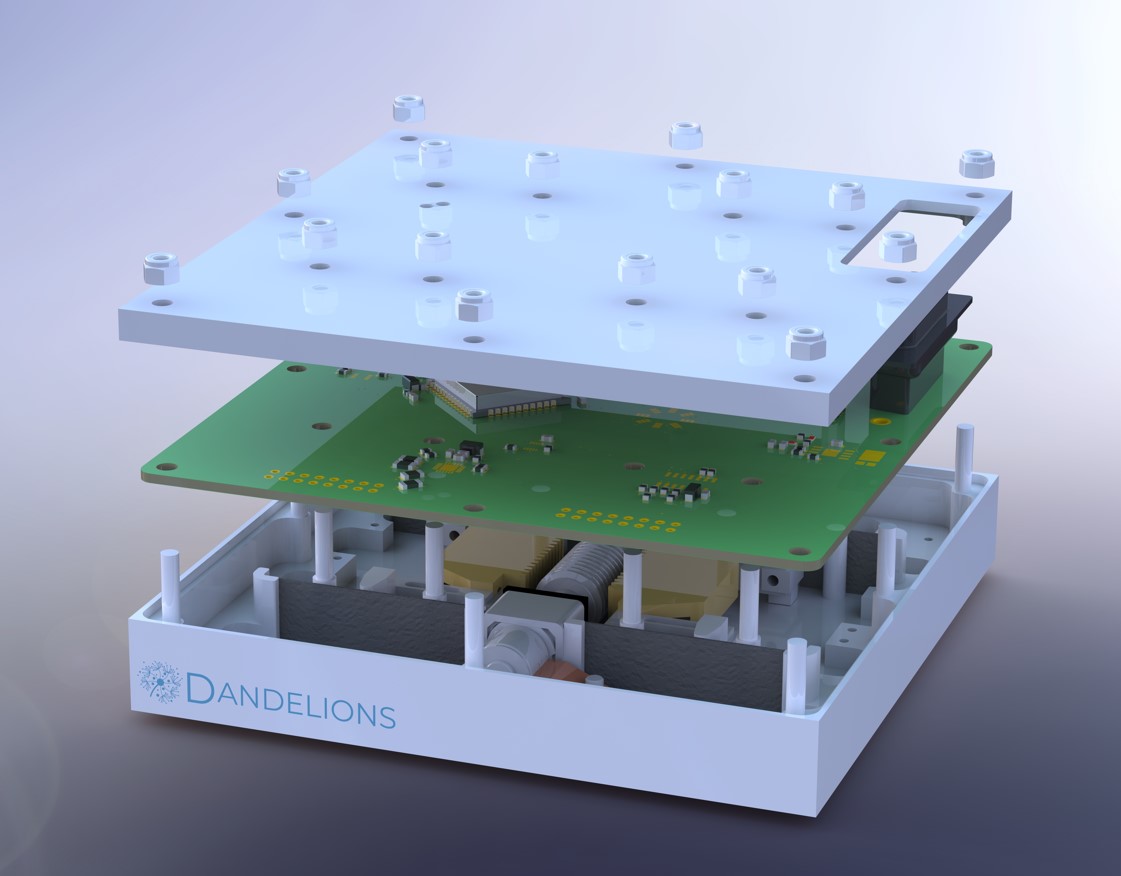 What The Team Is Like!
Working with the team at Dandelions has been an incredibly inspiring experience. The team is made up of talented and passionate individuals who are all committed to working together to achieve a common goal. What I appreciate most about working with the team at Dandelions is the sense of community that we have built.
Everyone is encouraged to share their ideas and thoughts, and there is always an open dialogue between team members. I felt that I was a valued member of the company and that my ideas and contributions were respected. 
The team members were incredibly supportive and willing to offer guidance and support whenever I needed it. Their willingness to share their knowledge and expertise with me helped me to develop my skills and knowledge to become a better engineer.
I appreciate the trust and responsibility that the team placed in me, as it allowed me to contribute to meaningful projects and challenged me to be the best I could be. The level of collaboration and teamwork at Dandelions is truly exceptional, and it has been an honour to be a part of such an amazing team.
What Excites Me About The Future!
Reflecting on my time at Dandelions, I can confidently say that it has been a remarkable journey of learning, growth, and collaboration. The experience and knowledge gained here will undoubtedly serve me well in my future career as an aerospace engineer. The aerospace industry is constantly evolving, and I am eager to use what I have learned to tackle new challenges and pursue new opportunities.
I am grateful to have worked alongside a talented and passionate group of individuals who are committed to the success of the company. What I appreciate most about the team at Dandelions is their inclusivity and openness to ideas. As an intern, I felt that my contributions were valued and respected, which allowed me to learn and grow as an engineer. I am confident that the skills and knowledge I have gained here will enable me to make a valuable contribution to the aerospace industry in the future.
Beyond the technical skills, the most important takeaways from my internship are the lessons about teamwork, communication, and the potential impact that engineering can have on the world. As engineers, we have a unique opportunity to make a positive difference in the world, and I am grateful to have had the chance to work with a team that is passionate about doing just that. Dandelions' mission to make space and UAV technology more accessible and affordable is not just about innovation, it's about using engineering to make the world a better place.
Looking back on my time at Dandelions, I am proud of what I have accomplished and excited for what the future holds. I am grateful for the opportunity to have worked with such an amazing team and to have been a part of a company that is dedicated to making a difference in the world through engineering.
I am confident that the learnings and experiences I have gained here will stay with me throughout my engineering career and will enable me to make a positive impact in the field. I will always be proud to have been a part of the team at Dandelions, and I look forward to seeing the great things that the company will accomplish in the years to come.
Summary
We are very grateful for the exceptional contribution Mike has made to the team! Also, this pretty heartfelt and detailed write-up was really appreciated.
If you would like to hear more or are keen on a stint with Dandelions in terms of an internship or junior engineering role, please send an email to hello@dandelions.cloud and we'll come back to you!