Hazards can happen anytime.
The tides may reach over 10 meters, the trees may fall, or there may even be an earthquake.
But... can we call them a disaster?
Not unless there's a vulnerability being involved.
A disaster happens when a hazard meets vulnerability.
Of course, it is normal for you to feel scared during a disaster. We are all human after all.
So, how can we give ourselves a little bit of ease when it happens?
7 Steps Of Preparing For A Disaster
When an emergency happens, you can easily get overwhelmed.
So, to ease the stress, you should always get prepared.
Many agencies have created a disaster preparedness list to make yourself ready in case of an emergency.
The Queensland Government has created 7 steps in preparing for a disaster.
1 - Prepare Your Emergency Plan
Benjamin Franklin used to say, "By failing to prepare, you are preparing to fail."
Planning is a very crucial part of preparing for a disaster.
There are several steps involved in preparing your emergency plan:
Put together your emergency information
Write down the names of your family members and any medical aids, such as allergies, use of medical equipment, and blood type.
2. Write down your emergency contact
3. Prepare a list of emergency phone numbers
The Australian Red Cross has created a template for your emergency plan.
2 - Prepare For Evacuation
Find important information that can help you evacuate quickly when disaster comes. If you live in a flood- or bushfire-prone area, planning for evacuation now can save you time when the official advice is given to evacuate.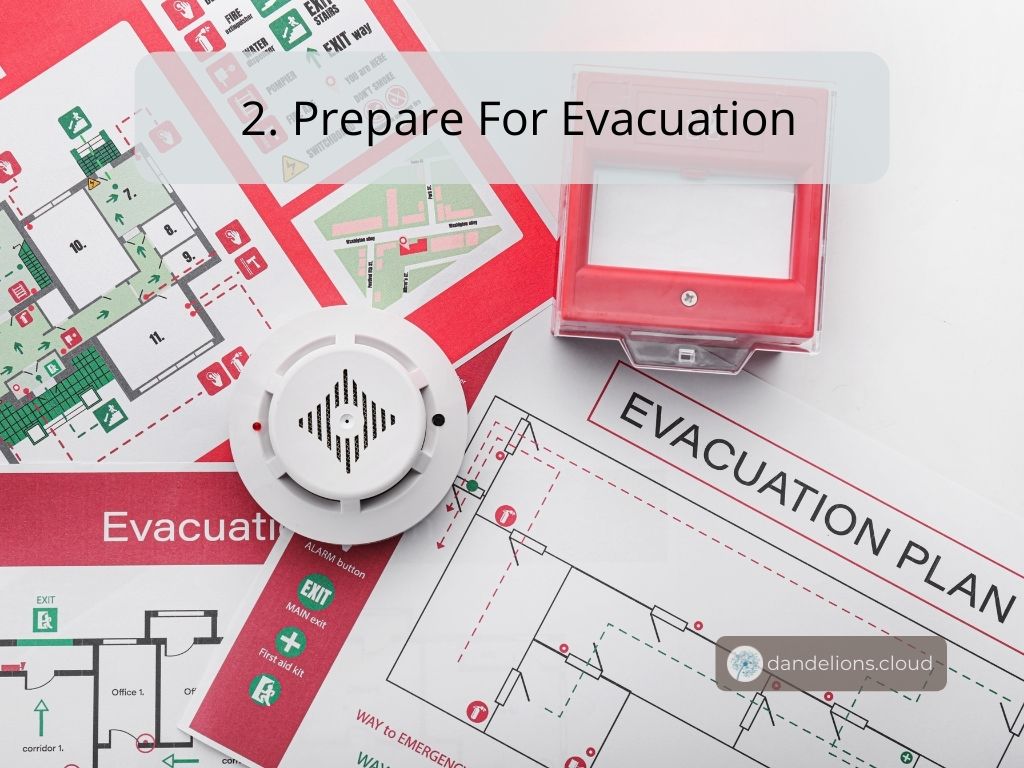 Click here for a list of evacuation plan:
NSW Rural Fire Service Bush Fire Evacuation Plan
3 - Have Your Emergency Kit At All Times
Having an emergency kit will release some of the stress while a disaster is occurring.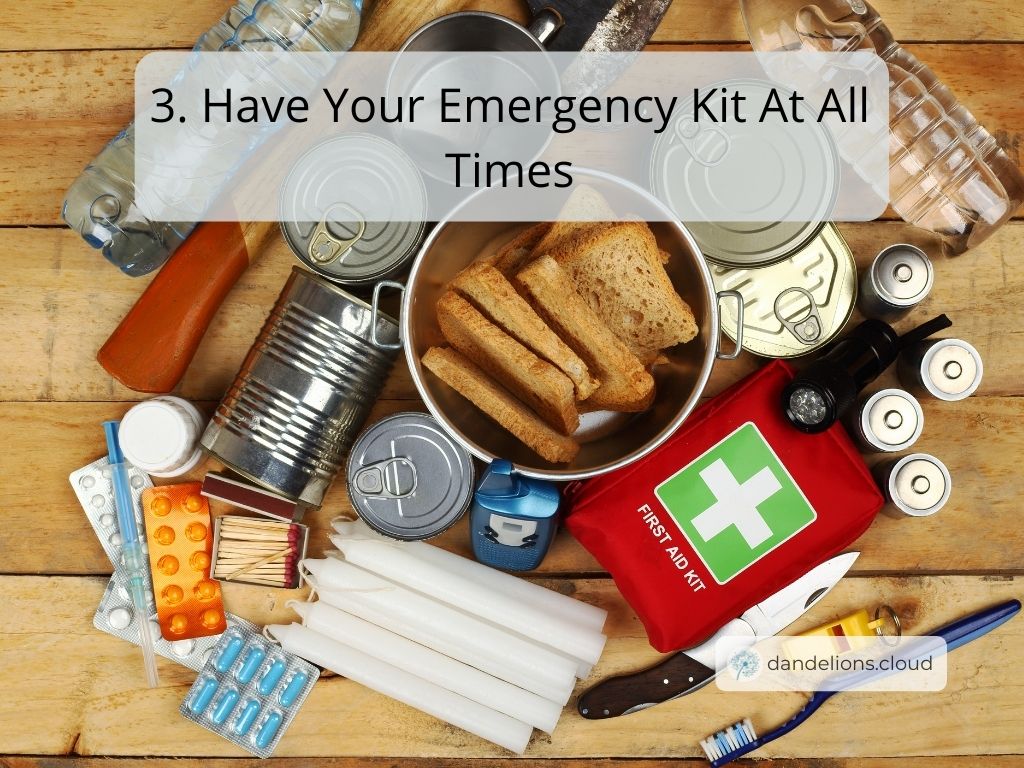 Things to consider while preparing for your emergency kit are:
food

water

medical supplies

clothing

footwear

tools, as well as important documents.
Here's a list of what you should prepare from the Queensland Government.
4 - Prepare Your Home
You should identify the hazards that are exposed to you.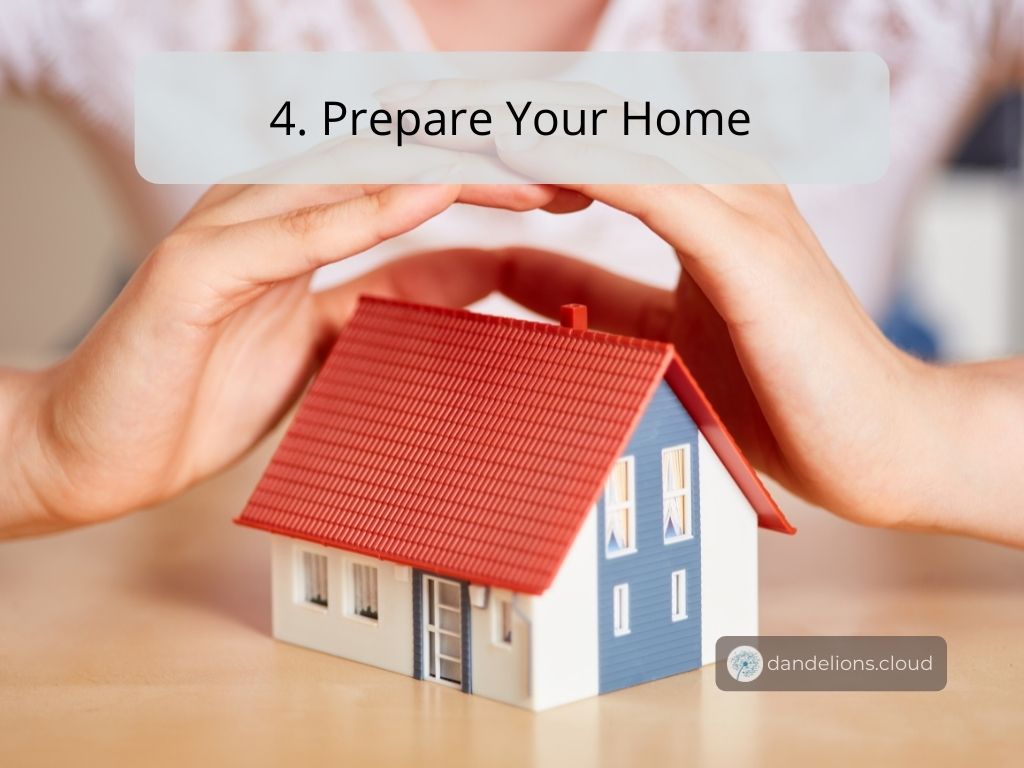 Some questions you may ask to determine your hazard can be:
Is my area vulnerable to any natural hazards?

How often are these hazards likely to occur in my area?

Which of my assets would be affected?

To what extent would l be affected financially?

How would I recover if I did not have insurance?

How can each disaster be predicted or mitigated?
If you live in a disaster-prone area, you should prepare your home with procedures that can keep you safe.
Find out the information that can minimise loss and damage to your properties.
You should also review your insurance policies and make sure you have sufficient coverage against each type of disaster you are vulnerable to.
5 - Tune Into Warnings
Stay informed about the latest news and updates regarding an emergency.
Here are some state-based apps that can assist you in an emergency:
NSW
Victoria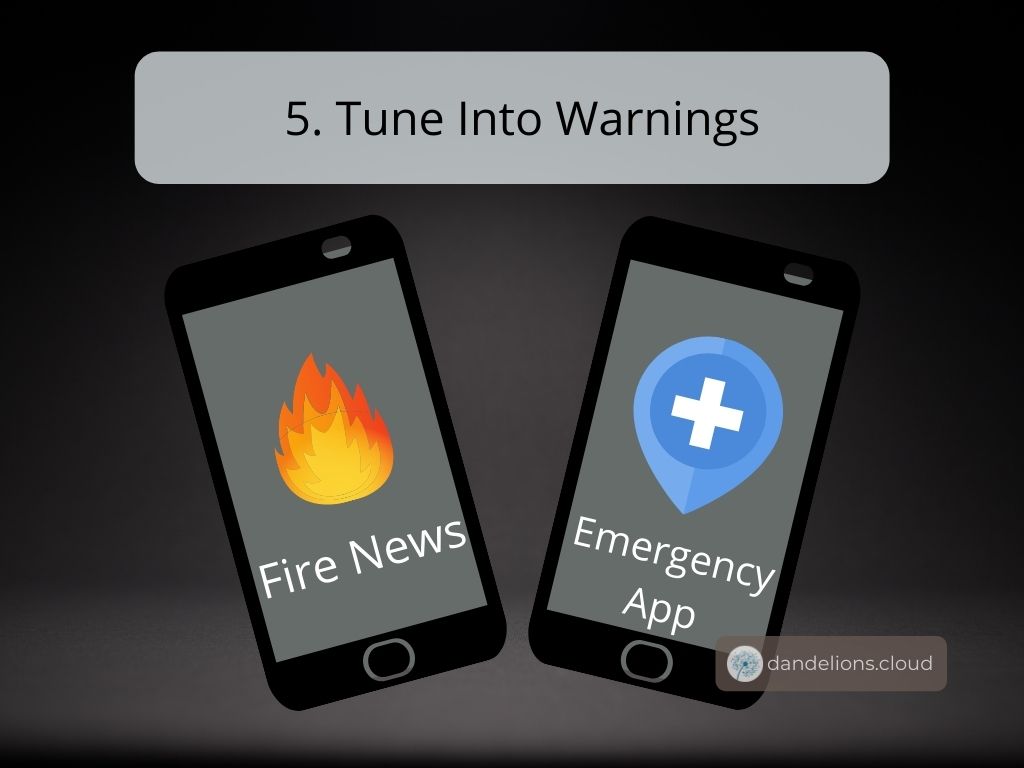 Queensland
South Australia
Western Australia
NT
Tasmania
ACT
6 - Check Your Neighbour
Check your neighbour... But not in a creepy way, of course!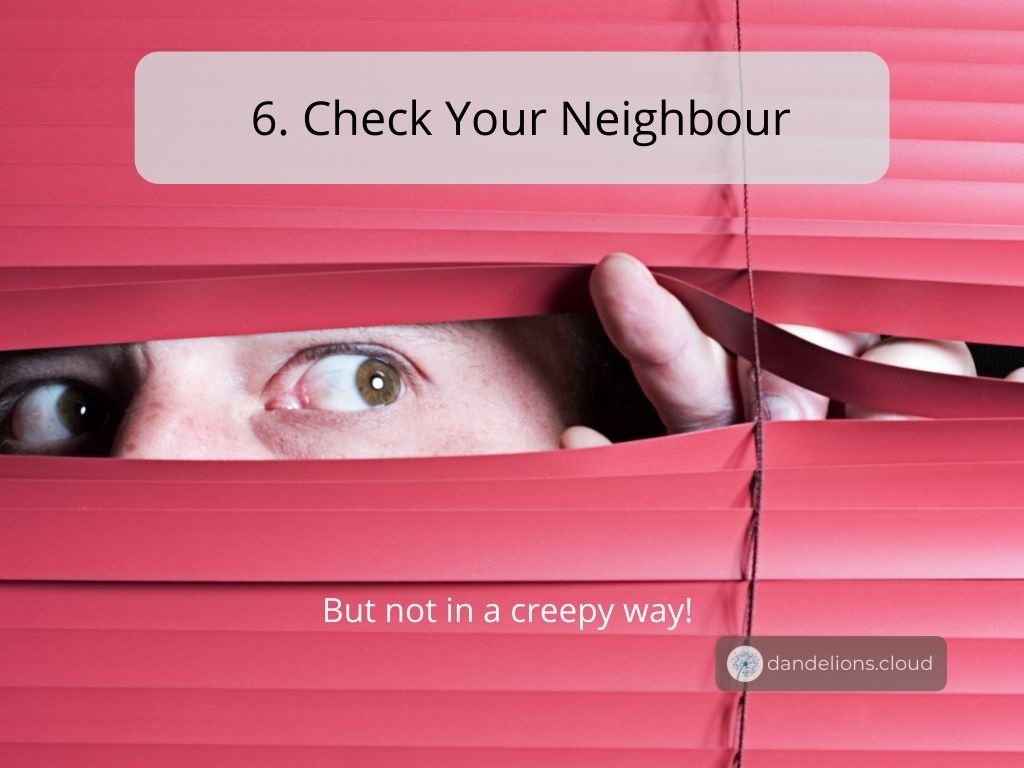 During an emergency, you would need your neighbours more than ever.
You'd never know when you would need your neighbours help and vice versa.
Think about how you can help your neighbours and how your neighbours can help you.
For example: Do you have older people living with you or does your neighbour have small children with them?
Find out the list of questions to ask yourself here.
7 - Pet Emergency Plan
Pets are a special part of our lives.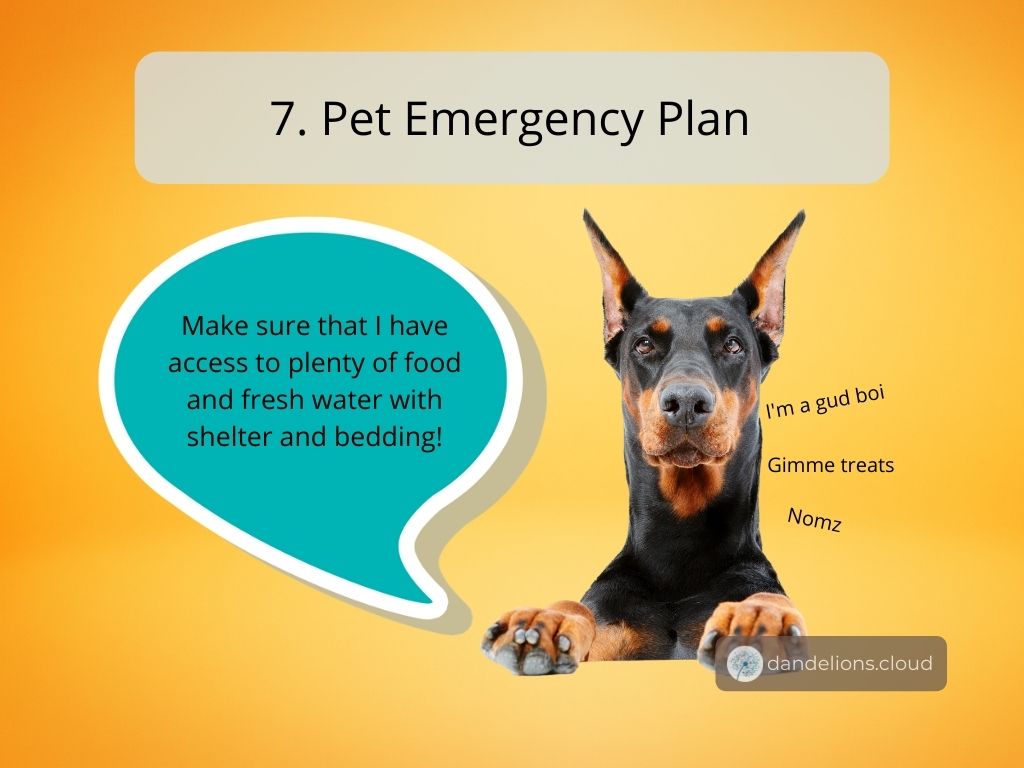 As pet owners, you would for sure want to ensure the safety of your pets when a disaster occurs.
You need to make sure that:
Your pet has access to plenty of food and fresh water with shelter and bedding.

You have telephone numbers for your VET included in your household emergency kit.
You can find the list of things to manage if you have pet/pets staying with you here.
Dandelions To Help During An Emergency
Here at Dandelions, we understand that you can get easily get stressed when a disaster strikes. Despite being prepared, there are some things that are unpredictable during an emergency. That is why we want to ease the burden of the emergency services and the community.
Dandelions is currently in the process of making an air-deployable vehicle called the Gyrochute.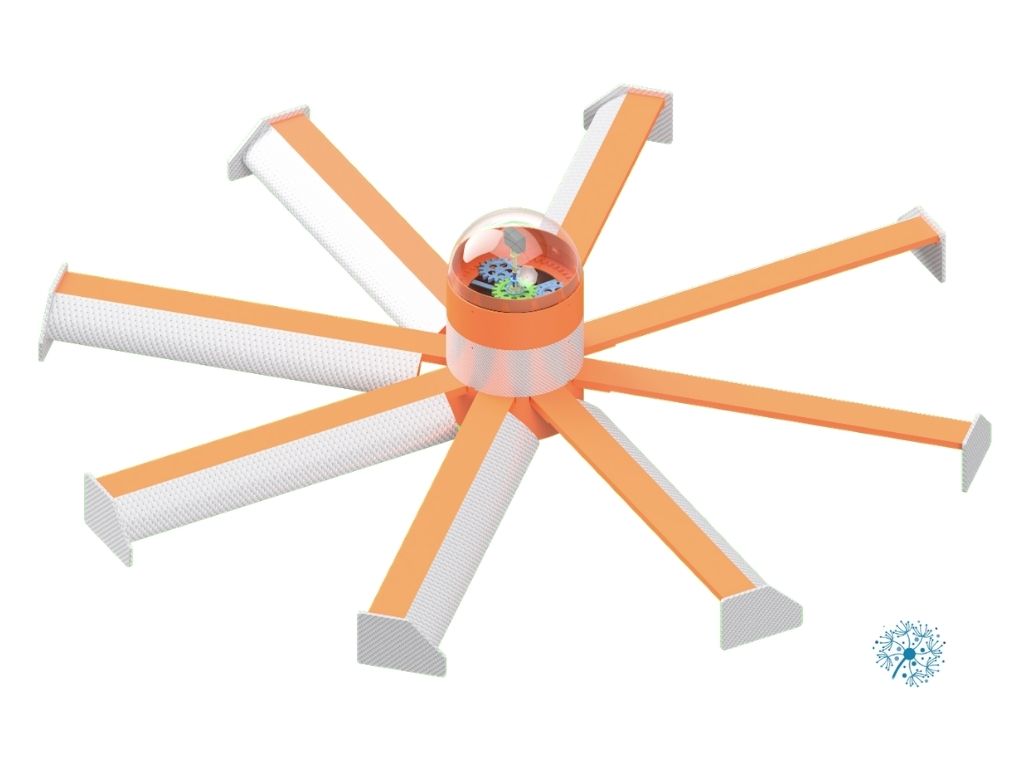 The vehicle can contain different payloads, such as WiFi, radio, or even medical supplies in case of an emergency. So, during a situation that requires a fast response, we can quickly deploy the vehicles and send help.
Stay tuned for the latest updates on our developments.
Don't forget to follow us on LinkedIn, Facebook, Twitter and YouTube!