Communication plays an important role in all facets of life, especially during a disaster. However, the reality is that communication is a primary problem in responding to disasters.
Why is that?
Well, there are three reasons.
Let's find out what they are!
1 - Dependency On Digitial Communications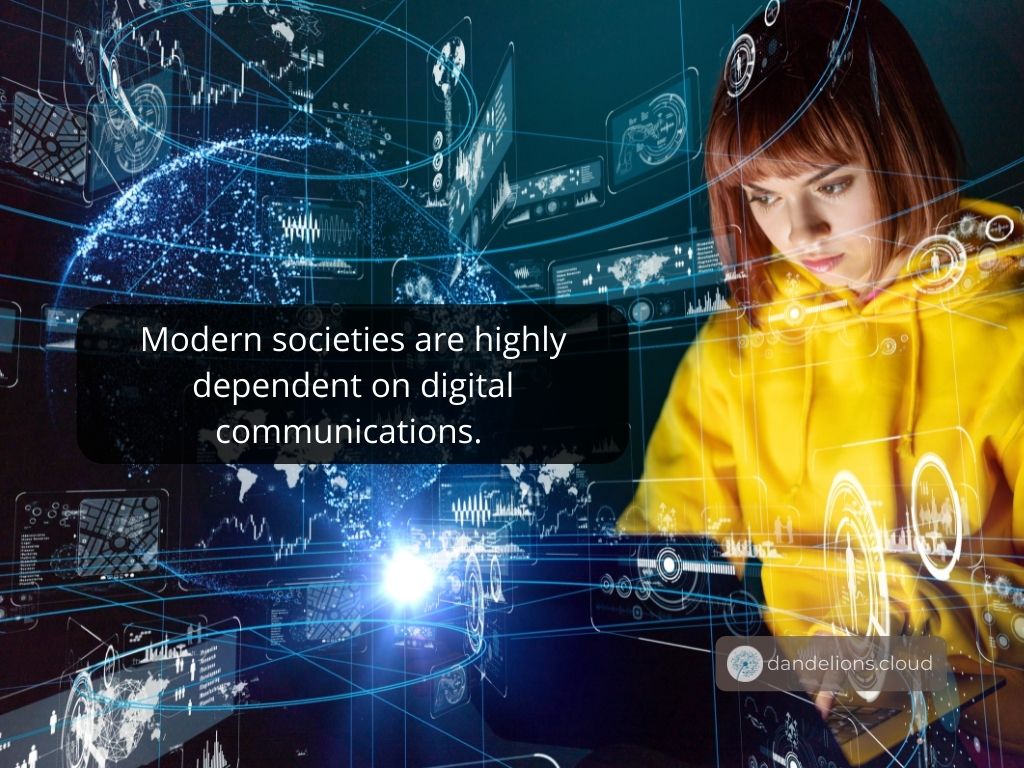 For modern societies, we are highly dependent on digital communications.
While this has led to extraordinary changes in quality of life, it has also left us all reliant on these networks always being available.
As soon as these networks fail, we become very vulnerable.
2 - Difficulty In Having Inter-Agency Communication
For first responders, one problem they often mention is the lack of radio interoperability.
"Responding organisations must work in concert to form a cohesive plan of response," said Manoj and Baker.
"However, each group - fire, police, SWAT, HazMat - communicates with radios set to orthogonal frequencies, making inter-agency communications extremely difficult."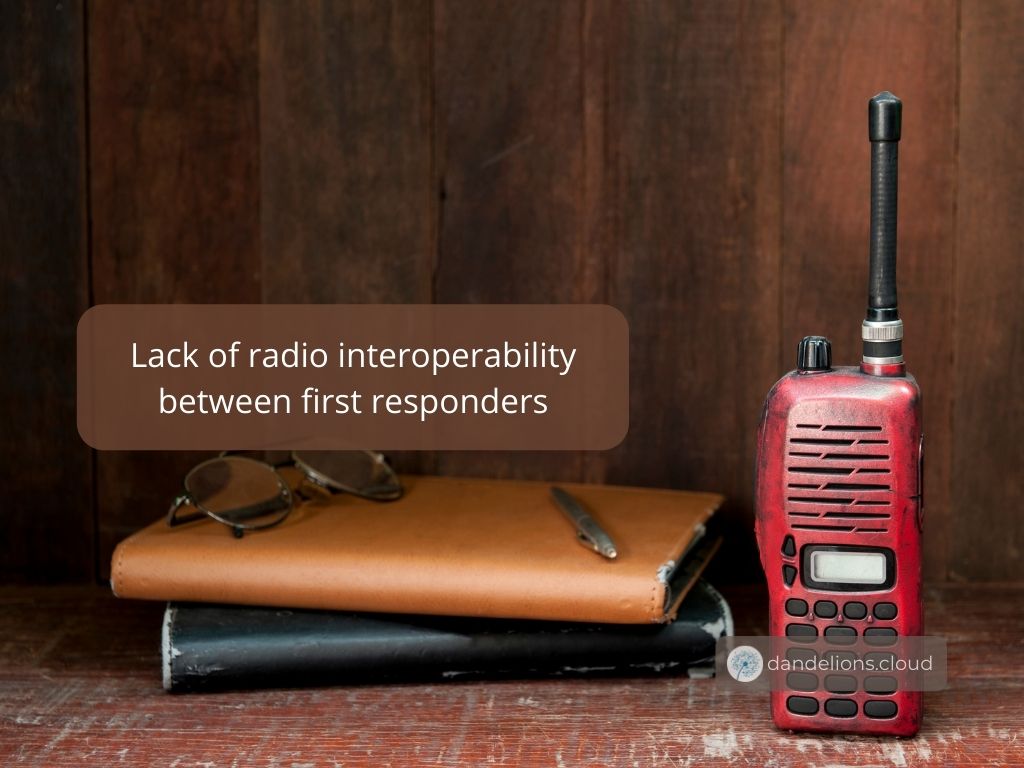 "The problem is compounded as more local, state and federal agencies become involved."
So, the question is, how can we find a solution that works both for first responders and civilians?
3 - Aged Communications Deployment System
Telecommunications providers currently use Cells on Wheels (CoWs) to mitigate the effects of communication blackout. However, they are deployed potentially days after a disaster has struck.
No road access is mostly the main challenge of CoWs deployment.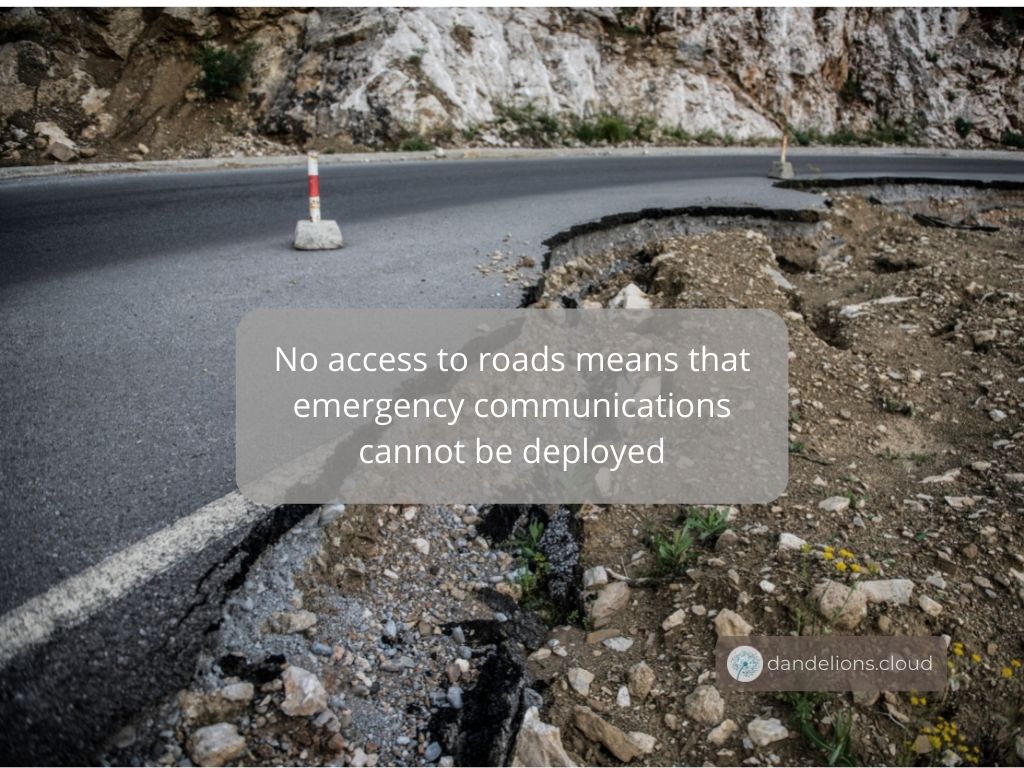 Then, what can we do to rapidly deploy emergency communications networks?
The Solution: Creating Connections That Matter
Here at Dandelions, we want to solve these problems.
We want to create connections that matter. Connections that matter means that communication networks are available to everyone whether it is during the response, relief, or recovery stages.
So, we came up with a 3R solution...
1 - Response
In this stage, Dandelions wants to rapidly deploy digital communications networks, designed for first responders, when roads, mobile networks, and power are all offline.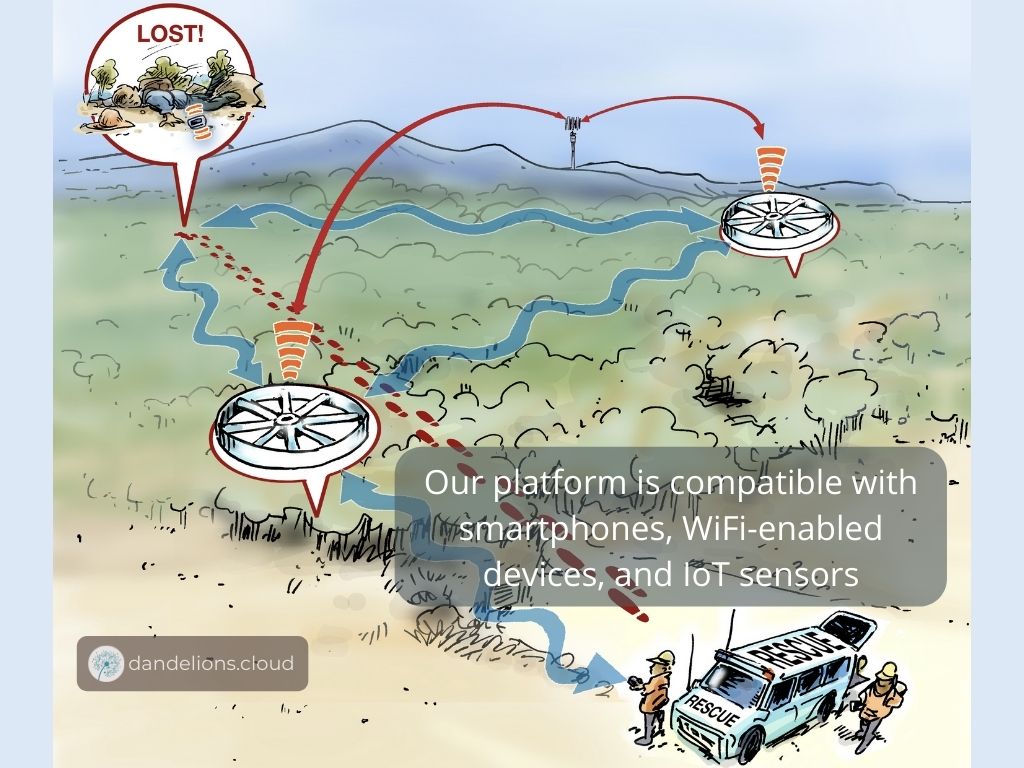 To do this, Dandelions will deploy the communications networks by using a vehicle called the Gyrochute. The Gyrochute can be deployed by use of aerial delivery by plane, helicopter, or drone.
Aerial delivery of communication platforms or other payloads is necessary for areas affected by disasters that are remote or difficult to access by road or by other means.
The average response time of Australian telecommunication providers for fault-affected services is 83 hours, and up to 125 hours according to the 2017-2018 ACMA Communications Report.
By using the Gyorchute, communication networks can be delivered in the first hours of disaster happening.
2 - Relief
In this stage, Dandelions wants to link the emergency agencies and civil society in a seamless grid so they can locate, communicate and coordinate across the digital networks.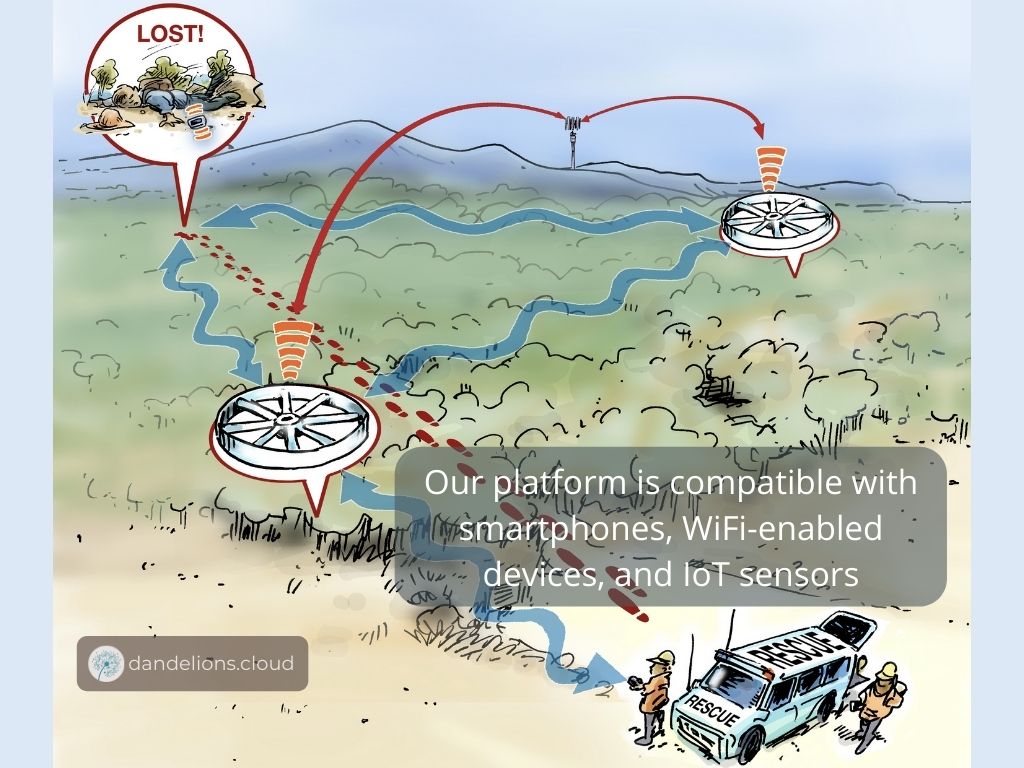 During an emergency, individuals will rely on tools and devices that they are most familiar with, therefore our platform is compatible with smartphones, WiFi-enabled devices, and IoT sensors.
3 - Recovery
In this stage, Dandelions wants to bring a temporary communication network that can monitor and support the local community with viable communications until long-term infrastructure can be rebuilt.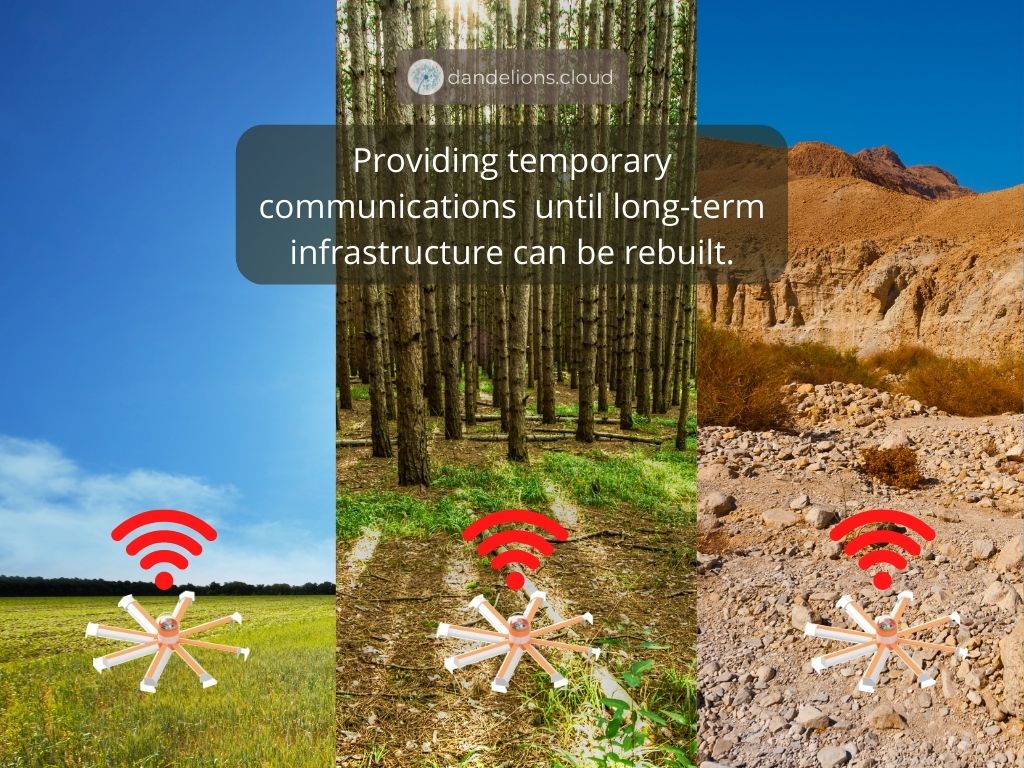 The Gyrochute allows the communication networks to be available while waiting for the CoWs to come or until a new tower is built.
The Gyrochute requires less supervision than a parachute during storage, transport, and deployment, simplifying logistics for communication platforms and other payload delivery.
Upon deployment during a disaster, the Gyrochute requires no human assistance to begin operation and to continue working in the field until long-term infrastructure can be rebuilt.
The Gyrochute can last for years with minimal maintenance, allowing it to generate a communication network to help recover the community.
Conclusion
Communication is a primary problem in responding to disasters. This happens because we have a high dependency on digital communications, difficulty in having inter-agency communications, and an aged communications deployment system.
Dandelions wants to solve the existing communication problems during a disaster in the form of the Gyrochute. The Gyrochute can be rapidly deployed by use of aerial delivery. This way, communication networks will be available during the response, relief, and recovery stages of a disaster.
Talk to us about your use cases today! You can contact us here or email us at hello@dandelions.cloud.
Don't forget to subscribe to our newsletter for more updates regarding the Gyrochute!